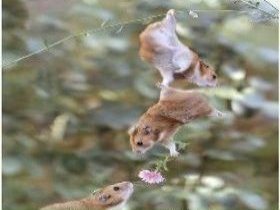 Random good picture Not show
1 All flights have been cancelled because of fog.
2 Dense fog is covering roads in the north and visibility is very poor.
3 The ships collided in the fog.
4 The mountain peak loomed through the fog.
5 Outside,(www.Sentencedict.com) the fog was thick and impenetrable.
6 Don't ignore the fog warning signs .
7 Through the fog we saw the vague outline of a ship.
8 We could just manage to see the form of an aircraft taking off in the fog.
9 The fog is beginning to thin.
10 The ship, with the help of radar, sailed in thick fog.
11 The thick fog seemed to have infiltrated through the very walls into the room.
12 We get heavy fogs on this coast in winter.
13 Expect variable cloudiness and fog tomorrow.
14 I'm a bit wary of driving in this fog.
15 We got lost in the thick fog.
16 Visibility on the roads is down to 20 metres due to heavy fog.
17 It is dangerous to drive in a thick fog.
18 We get heavy fogs on the coast in winter.
19 The fog was beginning to thicken.
20 Trees and hedges started to take form as the fog cleared.
21 I tried to clear the confusion that was fogging my brain.
22 Fogging is to do with acknowledging the other person's viewpoint and then continuing with your purpose.
23 The composition of anti fogging agent , kinds of anticlouding agent and characteristics ofa andre presented.
24 Noncorrosive, non fogging glass Provides exceptional quality and superior moisture - resistance barrier packaging.
25 The compositions of anti fogging agent , kinds of anticlouding agent and characteristics of them are presented.
26 Objective To prepare a new - type anti fogging agent for surface of glass.
27 Experiments are done on the fogging problem and the temperature field distribution of lamp cover.
28 Rain was hissing on the roof of the car wreck, fogging the scene still further.
29 Meanwhile, the production and development of cross-linking agent and anti fogging agent were also summarized.
30 Designed side frames to increase air flow and prevent fogging.
More similar words:
fogginess,
jogging,
hogging,
dogging,
logging,
flogging,
clogging,
waterlogging,
grogginess,
lagging indicator,
pegging,
lagging,
rigging,
digging,
hugging,
bugging,
legging,
tugging,
nagging,
begging,
mugging,
bagging,
tagging,
sagging,
wigging,
slugging,
trigging,
shagging,
flagging,
frigging.