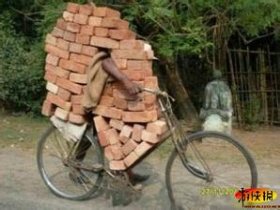 Random good picture Not show
1, Do you think she was wearing a wig?
2, The actress wore a black wig over her blond hair.
3, When he put on the wig and false moustache I could have died.
4, She wore a powdered wig, as was the fashion of the day.
5, She was wearing a blonde wig.
6, The judge wore a wig and all the trappings of his position.
7, Nobody said a thing when he appeared with a wig on.
8, He disguised himself with a wig and false beard.
9, Judges wear a wig in court.
10, A teen - ager wigs out over a rock music group.
11, She wore glasses and a wig as a disguise.
12, Wigs are hot and uncomfortable to wear constantly.
13, Is that real hair or a wig?
14, In Britain,(http://sentencedict.com/wigging.html) judges wear white wigs in court.
15, I couldn't help noticing she was wearing a wig.
16, Who's that man in the wig?
17, She disguised herself with a blonde wig and dark glasses.
18, The wig seemed to perch on his head.
19, My second milestone was Sholay. My role though small, required detailed study. I was given the specially made costume and wig and also books of World War II which ex¬plained Hitler's various gestures. I was even made to go through a trial attended by the writers as well, to ascertain whether I fitted into the role or not. The film was a super success and till date, people remember my dialogue, "Hum Angrezo ke zamane ke jailor hain".
Asrani

20, His wig was now at a slight angle.
21, So, not a wigging, you see, but not full marks either.
22, B : I'll try, but it's been wigging out recently.
23, I'll try, but it's been wigging out recently.
24, He got a wigging for being out late last night.
25, Western diplomats seeking support for UN sanctions on the Islamic republic find themselves receiving a wigging over the double standards used with India.
More similar words:
digging,
rigging,
frigging,
wiggling,
mugging,
logging,
begging,
jogging,
tagging,
nagging,
hugging,
dogging,
tugging,
legging,
sagging,
lagging,
dragging,
leggings,
flagging,
clogging,
plugging,
bragging,
debugging,
unflagging,
bootlegging,
waterlogging,
wiggle,
wiggly,
wiggle room,
priggish.