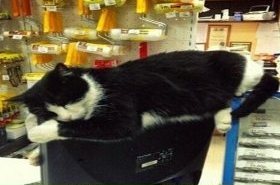 Random good picture Not show
(1) I also find the toe box a bit low - something which will not suit everyone.
(2) Gorgeously crafted rose detail at toe box.
(3) Perforated toe box for breathability.
(4) The toe box may be rounded or pointed.
(5) Classic toe box and sidewall trimming.
(6) It'sits your foot too high and makes the toe box feel cramped as well.
(7) Toe box area utilizes a unique dual injection process which offers greater flexibility and comfort.
(8) Perforated toe box detail.
(9) The toe box in "steel-toe" shoes should be deep enough to accommodate your toes comfortably.
(10) Instead of a normal toe box, each toe has an individual compartment separate and is distinct from the rest.
(11) The black stitching around the toe box gives the shoe a good punch.
(12) Zonal closure system allows for independent adjustment of the toe box to transition between hike and climb modes.
(13) This newly redesigned shoe employs a rugged feel through a leather toe box and ballistic nylon upper.
(14) This light on dark colorway features the bottom in dark with premium materials with burgundy hint near to the toe box.
(15) The shoe features a variety of materials, such as the Dark Grey suede upper with sections of smooth leather on the eyelet panels and the toe box(Sentencedict.com ), as well as a grey mesh tongue.
(16) Terra Hex lining in the heel and forefoot displaces strikes from sharp terrain, a wide toe box won't destroy your toes even when you're cruising downhill.
More similar words:
shoebox,
amoeboid,
icebox,
firebox,
safe box,
jukebox,
fire box,
type box,
voice box,
cable box,
horsebox,
picture box,
jack-in-the-box,
telephone box,
post office box,
out-of-the-box thinking,
toe-to-toe,
loeb,
phoebe,
amoeba,
kroeber,
froebel,
phoebus,
roebuck,
amoebic,
amoebae,
goebbels,
woebegone,
joe bloggs,
Entamoeba.