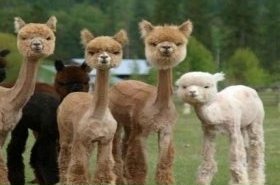 Random good picture Not show
1. Objective To study sagittal mobility about the FTJ(first tarsometatarsal joint) and its relationship with the pathophysiology and treatment of hallux valgus patients.
2. Conclusions It is effective to treat tarsometatarsal injury with external fixator.
3. The anatomical reduction of tarsometatarsal joint and metatarsal was also important to rebuild the function of foot.http://sentencedict.com
4. Objective To provide anatomic basis for reconstruction of carpometacarpal joint of thumb by second tarsometatarsal demi-joint graft.
5. Objective To research the surgical treatment and its result of the injury of tarsometatarsal joints.
6. Objective: To evaluate the treatment methods and clinical effect of dislocation and fracture-dislocation of tarsometatarsal joint.
7. It thus could provide evidences for judging its types and inhabiting behaviors by characteristics of tarsometatarsal morphology of ancient bird.
8. Six cases of a new disease of the foot, the hunchback disease of the tarsometatarsal bones as called by the authors were reported.
9. Objective To compare the results of 3 different treatment methods for the tarsometatarsal joint fracture dislocations.
10. Objective To study the effect of external fixation in the treatment of tarsometatarsal injury.
More similar words:
metatarsal,
metatarsophalangeal,
metatarsus,
tarsal,
tartar sauce,
fearsome,
fearsomely,
stars and stripes,
cometary,
start something,
marsala,
car sales,
pharsalus,
rehearsal,
caesar salad,
STARS,
tarsus,
tarsier,
see stars,
dress rehearsal,
intarsia,
star sign,
starship,
star-shaped,
star-studded,
saul of tarsus,
star-spangled,
tatar,
or something,
for some time past.