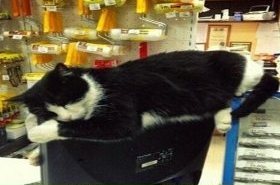 Random good picture Not show
1. Serve warm, cut into neat squares for tapas, or quarters if it is to be the centrepiece of the meal.
2. At midday or early evening, tapas and La Ina is a wonderful combination for pairs or parties.
3. Tapa cloth is an unwoven fabric made by pounding bark into a thin sheet.
4. This article explored the reflects of tapa dress,(sentencedict.com/tapa.html) which influence profoundly the development of human dress.
5. Shim Shim Tapa: Scene where Gain cried while singing "Gift" was longer.
6. Also called tapa, the pieces are made by scratching or painting the designs.
7. Tapa , Jane, Sven, Alice, Matt, Kerry as well as our new friends we made while at Paradise.
8. To stave off the pangs and cool the tongue, tapas are eaten and La Ina is drunk.
9. Food without frontiers is the norm now with quiche, tacos or tapas and coronation chicken readily supplied by outside caterers.
10. But even the omelet couldn't compare to the next tapa mushroom in a sherry and butter sauce.
11. The first training cycle will be taking place at Tapa Air Defence Battalion and the second in France.
12. Hawaiian tree of genus Pipturus having a bark ( tapa ) from which tapa cloth is made.
13. When they met in the waiting room before Shim Shim Tapa, there was one additional scene: they asked each other what song each of them would sing.
14. Natural beauty is one of the special characteristics of tapa dress.