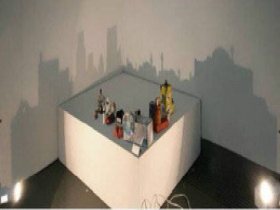 Random good picture Not show
1) Princesse Mathilde was a brave woman.
2) Princesse Mathilde chatted on, pretending nothing was amiss.
3) The Princesse crumpled the telegram into a tight ball.
4) The Princesse Diane de Beauveau Craon is a relatively new addition to the charmed circle.
5) It was in this room that Princesse Mathilde, a dramatic figure in a long black hostess gown, welcomed them.
6) The Princesse came to greet them as soon as they were over the threshold.
7) Princesse Mathilde jabbed at a log in the stone fireplace and watched the sparks leap angrily upwards.
8) A gown cut on princesse lines.
9) Ironically dubbed "La Princesse," this 50-foot spider bot roamed the streets of Liverpool in 2008.
10) By this point La Princesse is right behind me and the crowd is stunned by being this close to the spider .
11) There were mirrors everywhere in which we preened ourselves as we became prince and princesse,(http://sentencedict.com/princesse.html) duc and duchesse.
12) According to the Wealth Bulletin's latest list of the World's Expensive Streets, prices on Avenue Princesse Grace (still thepriciest street in the world) have plunged by more than a third.
13) Dr. Philippe Berros is currently Consultant Ophthalmic Plastic and Reconstructive Surgery at the Princesse Grace Hospital in Monaco.
14) The charming Madame de Leon, in memory, no doubt, of the Duchesses de Longueville and de Chevreuse, preferred this appellation to her title of Princesse.
15) He was apparently satisfied with his own seating on the right hand of the Princesse de Polignac, who had commissioned Les Noces.
16) After several moves, I hope this will be the last home for Princesse Rose - no need to roar anymore...
More similar words:
princess,
crown princess,
princess royal,
princess diana,
princess of wales,
printing process,
process printing,
process engineering,
prince of darkness,
bessemer process,
recessed,
abscessed,
processed,
prince,
unprocessed,
princeps,
princely,
excess energy,
access server,
princeton,
essence,
access service,
semi-processed,
princeling,
crown prince,
processed goods,
essenced,
assembly process,
processed cheese,
in essence.