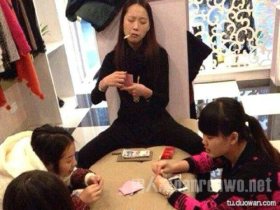 Random good picture Not show
1) A new Phaius (Orchidaceae) from China.
2) Study on the palynology of Orchidaceae of Nei Monggol.
3) The origin and early differentiation of the Orchidaceae.
4) The study on genus Vanda (Orchidaceae) in China.
5) A new species of Phaius (Orchidaceae) from South China.
6) Orchidaceae is one of the largest families of monocot plants. China is very affluent in orchid resources. China is one of its most important centers of diversity.
7) The Orchidaceae are among the most species-rich plant families and are renowned as the flagship family in plant conservation.
8) Orchidaceae is one of the largest families of angiosperms which has tremendous ornamental and economic value.
9) Orchidaceae plants form one of the biggest flowering-plant families and much attention has been paid to them in the world.
10) There are 17 species in 17 genera of Orchidaceae plants in Tianyuhe River-Valley in Qinling Mountains. Most of them can be used as ornamental plants and some also have value of medicine production.
11) In the nearly 20,000 species of the Orchidaceae, Satyrium ciliatum Ldl. is the only species which has been reported to display two separate sexual forms, the female form and the hermaphroditic form.
12) Orchidaceae is one of the largest families of monocot plants.
13) Dendrobium Candidum is a orchidaceae aerophyte with slow growth and lower natural propagation rate,(http://sentencedict.com/orchidaceae.html) and it has very high medicinal value called as "Gold in Herbs".
14) In view of protected entireness, the protection status of Ailuropoda melanoleuca, Alligator sinensis and Elephas maximus is better, but the one of Orchidaceae and Cycas is worse.
15) The breeding techniques on the wide cross of the Orchidaceae six genera, mainly six species of Cymbidiums were studied and four kinds of hybrid seedlings were fostered.
16) Bilateral flowers evolved , e . g . those of the pea family ( Fabaceae ) and orchids ( Orchidaceae ).
17) CONCLUSION Through the studies on these mycorrhizal fungi, it is possible to apply it in the cultivation of medicinal plants Orchidaceae) and other important economical plants.
18) Commonly this family is called the orchid family: scientifically, the family is called Orchidaceae.
19) Some epiphytic plants of lichen, moss, fern, Bromeliaceae and Orchidaceae are the main air plants.
20) Dendrobium, which has more than 1600 original species, is a genus of the Orchidaceae family.
21) The column types of Neottia and Archineottia of the family Orchidaceae and their taxonomic and phylogenetic significance.
22) A structure formed by the union of staminal filaments, as in many members of the Malvaceae; the united filaments and style in the Orchidaceae. Figures 265 and 266.
23) In view of protected species, 35.77% species are not under protection, most of which are Orchidaceae, Cycas and Phasianidae.
More similar words:
amaryllidaceae,
cycadaceae,
orchid,
orchidectomy,
cryptorchidism,
aceraceae,
poaceae,
oleaceae,
fabaceae,
rosaceae,
rutaceae,
liliaceae,
malvaceae,
lauraceae,
ericaceae,
rubiaceae,
solanaceae,
asteraceae,
boraginaceae,
celastraceae,
magnoliaceae,
ranunculaceae,
dioscoreaceae,
cucurbitaceae,
caryophyllaceae,
orchis,
orchitis,
echinacea,
scorching,
orchiopexy.