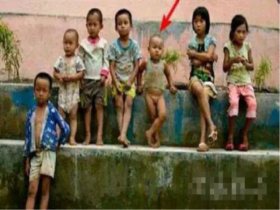 Random good picture Not show
1. To view evolution through the flowers of Ranunculaceae plants.
2. Some new records of Ranunculaceae in Hubei Province.
3. Medicinal plant resources of Ranunculaceae in Zhejiang Province.
4. Chromosome studies of subgenus Gymnaconitum endemic to China and Beesia (Ranunculaceae).
5. Ranunculaceae sp. and Scrophulariaceae sp. and so on, their seed rain's relative abundance is higher than its vegetation's obviously.
6. Among them, Viola yedoensis of Violaceae, Iris tenuifolia of Iridaceae and Pulsatilla chinensis of Ranunculaceae had higher ornamental value, which may be further introduced and cultivated.
7. Aconitium plants are a group of important poisonous plants in the Ranunculaceae family of Angiosperm subphylum, and one of the earliest recorded poisonous plants in China as well.sentencedict.com
8. This paper deals with comparative studies of the perforation structures of vessel elements in 88 species of 38 genera of Ranunculaceae.
9. There exists 96 floristic species (including varieties) in 19 genera subordinate to Ranunculaceae in the Shennongjia National Nature Reserve.
10. A preliminary study of the correlation between phylogeny, chemical constituents and pharmaceutical aspects in the taxa of Chinese Ranunculaceae.
11. Comparative studies of perforation plate structures of vessels in Ranunculaceae.
12. Among these plants , the most important families are as follows , Ranunculaceae, Berberidaceae, Menispermaceae, Papaveraceae, Rutaceae, Fabaceae, Apocynaceae, Solanaceae, Asteraceae and so on.
More similar words:
ranunculus,
avuncular,
peduncular,
aceraceae,
poaceae,
rutaceae,
rosaceae,
fabaceae,
liliaceae,
asteraceae,
solanaceae,
cucurbitaceae,
amaryllidaceae,
uncultured,
homunculus,
dracunculus,
uncultivated,
replaceable,
dracunculiasis,
ranula,
displaceable,
granula,
unreplaceable,
irreplaceable,
replaceability,
granular,
granulate,
granulated,
granulator,
populace.