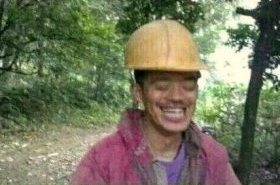 Random good picture Not show
1. The first round of multilateral trade talks has lurched between hope and despair.
2. Many want to abandon the multilateral trade talks in Geneva.
3. It is a staple of the multilateral trading system, and is extended by the United States to all but a handful.
4. Worse, in the short term, would be the economic dislocation caused by the retreat from today's multilateral trading system.
5. The five countries signed a multilateral trade agreement.
6. With the long-drawn-out conclusion of multilateral trade negotiations, China's accession to the World Trade Organization has entered a substantive phase of the operation.
7. The Doha Round of multilateral trade negotiations is stalled and may very well fall apart.
8. Would markets opened to all countries, and multilateral trade flourished.
9. With the development and perfection of multilateral trade system, traditional trade measures, such as tariffs, quotas, import licensing and so on, are more and more strictly limited.
10. In November 14th of 2001, a new round multilateral trade negotiation was started, when the 4thministerial conference was held in Doha, the capital of Qatar.
11. But with the Doha round of multilateral trade negotiations stalled, bilateral and regional trade agreements may come to dominate that process.
12. Decisions to approve amendments to the Multilateral Trade Agreement in Annex 3 shall take effect for all Members upon approval by the Ministerial Conference.
13. The next set of multilateral trade negotiations must move development to center stage, and must begin soon" concludes World Bank Chief Economist Nick Stern.
14. It also serves a forum for multilateral trade negotiations for handling trade disputes amongst its members.
15. Breathing life into the multilateral trade negotiations will require significant efforts from all.
16. He also said that China will endeavor to back the work of Supachai as a new round of multilateral trade negotiations has just initiated and Supachai are faced up with arduous tasks.
17. The HKSAR is a staunch supporter of free and open trade and supports the launching of a new round of broad-based and balanced multilateral trade negotiations.
18. China supports for the launch of a new round of multilateral trade negotiations on the basis of taking into full account the interests and rational demand of developing countries.
19. Developing countries especially stand to gain if the impasse is broken in multilateral trade negotiations.
20. The EU-Vietnam talks continue a recent trend of pursuing bilateral accords, which were set aside during most of the past decade as countries focused on an overarching, multilateral trade agreement.
21. Fully half of the benefits to developing countries from stalled multilateral trade negotiations would come from getting better access to each other's markets.
22. After entering the WTO, China will closely cooperate with all WTO members including the EU playing a positive and constructive role in promoting the new round of multilateral trade negotiations.
23. It promotes the liberalisation of international trade and serves as a forum for multilateral trade negotiations and dispute settlement among its members.
24. Currently, there are many restrictions that hamper the development of multilateral trade.Sentencedict.com
25. China's entry into the WTO will play an active and constructive role in starting a new round of multilateral trade talks and in establishing a new international economic order.
26. The Agricultural trade policies of every country are bound and limited by the multilateral trade regulations under the multilateral trade system.
27. Such accession shall apply to this Agreement and the Multilateral Trade Agreements thereto.
28. Agriculture trade policy issues have, however, been largely excluded from earlier multilateral trade negotiations.
29. The reformation and opening policy in China will be pushed forward, and a sound and improved market of China will be promoted due to the multilateral trade system of WTO.
30. Non-violation complaints was an important part in GATT/WTO dispute settlement system, which effectively protect the results reached in the bilateral or multilateral trade negotiations.
More similar words:
bilateral trade,
multilateral,
multilateralism,
multilateral agreement,
equilateral triangle,
federal trade commission,
multimodal transport,
bilateral contract,
internal trade,
external trade,
multilane,
multilayer,
international trade,
bilateral,
multilanguage,
bilaterally,
trilateral,
unilateral,
international trade law,
equilateral,
unilaterally,
ipsilateral,
international trade fair,
bilateral aid,
bilateralism,
local trade,
contralateral,
unilateralism,
unilateralist,
quadrilateral.