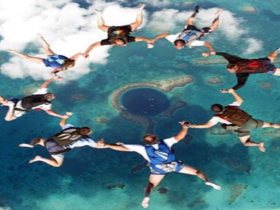 Random good picture Not show
1. Morchella is the worldwide famous edible and medical fungus.
2. The polysaccharides from Morchella hyphostroma and liquid fermentation were isolated, purified, and characterized.
3. The quantified method of judging inoculating age of Morchella were established, which has avoided human error and the result was satisfactory.
4. It is to observe the effect of Morchella esculenta on the small intestinal movement of rats.
5. Any of various edible mushrooms of the genus Morchella and related genera, characterized by a brownish spongelike cap.
6. It has showed that Morchella esculenta has proactive effects on mice acute hepatic injury.
7. The animal experiment showed, the Morchella capsule had the function of the regulate immunization and antifatigue.
8. The ultrasound extraction of Morchella hyphostroma polysaccharides was studied using single factor and orthogonal method.
9. Morchella spp. were edible officinal valuable fungi which distributed all of the world widely and the resource was abundant for the wild.
10. For improving the polysaccharide yield, the factors influencing the extraction and the separation of polysaccharide of Morchella esculenta cultured by submerged fermentation were studied.
11. The technology was introduced and the research status of liquid fermentation about Morchella esculenta was summarized. In addition, its promising application prospect was described in this paper.
12. The effects of irradiation of UV rays on the growth of hyphae of Morchella esculenta , Trichoto-ma matsutake and Collybia velutipes were studied on potato culture media.
13. The distribution, habitats, morphological characteristics and growth properties of wild Morchella species in the Qinba Mountain area are described.
13. Sentencedict.com is a online sentence dictionary, on which you can find good sentences for a large number of words.
14. Future prospects in the study of nutrient, physiology, genetic characteristics as well as exploitation and utilization of Morchella fungi resources are advanced.
15. This paper studied the growth states of mycelia and sclerotia for Morchella in different kinds of media, and preliminarily observed their culture characters both macroscopically and microscopically.
16. These results and data would provide important parameters for the strain improvement of Morchella through the protoplast technique.
17. Ingredients: purified water, bailing mushroom, champignon , Boletus edulis, Agaricus Blazei, Morchella esculenta, LiquoricRoot, red jujube, honey, oligosaccharides.
More similar words:
scorcher,
porched,
scorched,
orchestra,
shellac,
orchestral,
error check,
orchestrate,
orchestrator,
orchestrated,
orchestra pit,
orchestration,
error checking,
shellacking,
mitchell,
seychelles,
chamber orchestra,
symphony orchestra,
hell's kitchen,
hell and high water,
string orchestra,
margaret mitchell,
cheddar cheese,
recherche,
torch,
orchis,
porch,
scorch,
orchid,
orchard.