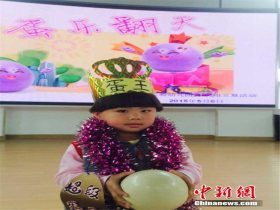 Random good picture Not show
1. The new Metro is designed to run on unleaded fuel.
2. Let's go by Metro.
3. It'll be quicker to go on the metro.
4. The metro is insufferable in this heat.
5. Can you reach the park by metro?
6. The metro is efficient and spotlessly clean.
7. We got lost on the Metro - it was quite an adventure.
8. She pitched me some line about a bomb scare on the metro.
9. That's the second time she's been felt up on the Metro.
10. I was on the metro this morning when for no apparent reason the man opposite suddenly screamed.
11. This guidebook includes a map of the Phoenix metro area.
11. Wish you can benefit from sentencedict.com and make progress everyday!
12. Mr Lessard says he is not looking to sell the company and would rather expand Metro beyond the province's borders.
13. Then she retreated into the entrance to the Metro out of the biting wind and opened it.
14. It even has its own Metro subway stop and shopping center.
15. The new Metro has been universally acclaimed by the motoring press.
16. Two years ago, an advertising agency plastered the Paris Metro stations with posters featuring kissing couples for a soft drink promotion.
17. Background: Workers willing to brave long commutes to New York for less-expensive housing are keeping the Philadelphia metro area suburbs alive.
18. While she was trying to restart her Mini Metro car another came round the bend from Darlington.
19. Once more in conflict with Stroheim, the young boy wonder of Metro had Stroheim replaced and the film drastically cut.
20. Metro stations were temporarily jammed after the inaugural ceremony and toward the end of the parade.
More similar words:
metro,
ametropic,
metrology,
astrometry,
ametropia,
metronome,
metropolis,
metronomic,
emmetropic,
emmetropia,
spectrometry,
hypermetropic,
hypermetropia,
penetrometer,
metrological,
metrorrhagia,
petroleum ether,
metropolitan,
anisometropic,
metronidazole,
spectrometric,
anisometropia,
electrometric,
dielectrometry,
centrosymmetric,
spectrophotometry,
metropolitan area network,
metre,
metric,
retro.