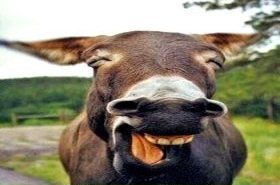 Random good picture Not show
1. The journey ends in the ancient city of Marrakesh.
2. Marrakesh is the unchallenged capital of Southern Morocco.
3. Though most customers at Marrakesh do eat with their hands, the restaurant also provides silverware.
4. The road from Marrakesh to Essaouira is craggy and bleak, an arid moonscape dotted only by a few roadside towns and the occasional Berber village.
5. The International Dairy Agreement done at Marrakesh on 15 April 1994.
6. Located in central Morocco, Marrakesh rests at the foothills of the snowcapped Atlas Mountains.
6. Sentencedict.com is a online sentence dictionary, on which you can find excellent sentences for a large number of words.
7. The International Bovine Meat Agreement done at Marrakesh on 15 April 1994.
8. I saw in my beloved Marrakesh a haven where I could regain my strength.
9. The Agreement on Government Procurement done at Marrakesh on 15 April 1994.
10. Averroes, whose real name was Ibn-Rushd, was born at Cordoba in 1126 and died at Marrakesh on 10 November 1198.
11. On the contrary the markets have been hit by a wave of instability unparalleled since the 1995 Marrakesh trade agreements.
12. Djamaa el - Fna Square is situated medina of Marrakesh, included on the UNESCO World Heritage List.
13. Europe was just the jumping-off point, whether we were planning on riding the Marrakesh Express or following the Beatles all the way to India.
More similar words:
marrakech,
brake shoe,
the brakes,
brake system,
ducks and drakes,
take ship,
make-shift,
makeshift,
lakeshore,
take shape,
play ducks and drakes,
make short work of,
arrest warrant,
rake,
drake,
brake,
crake,
jakes,
rake-off,
kraken,
rake in,
rake up,
strake,
arra,
flakes,
stakes,
mandrake,
array,
arras,
rake over.