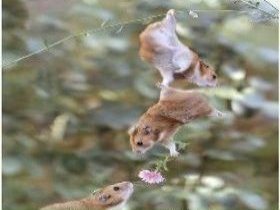 Random good picture Not show
(1) The magnetic pull of the city was hard to resist.
(2) The newly created Reclamation Service exerted a magnetic pull on the best engineering graduates in the country.
(3) The magnetic pull of earth is changing beloved.
(4) The unbalanced magnetic pull(UMP) in a three-phase generator, caused by relative eccentricity , is calculated theoretically, and its effect on vibration of an eccentric rotor is studied.
(5) Zhang Tianlin, coach at the club, said the magnetic pull of Parkour lies in its relaxing quality.
(6) The calculation method of the unbalanced magnetic pull and its stiffness which are the key factors influencing the dynamic characteristics of generator rotors is proposed in this paper.
(7) Unable to resist the magnetic pull of products on discount, ice-cream[sentencedict.com/magnetic pull.html], potato chips and that pair of sandals on offer get "drawn" into their shopping cart.
(8) The unbalance magnetic pull on the rotor of an eccentric water turbine generator set has important influence on its vibration.
(9) The study shows that the magnetic pull force can decrease both the first critical speed and the critical amplitude.
(10) She broke away from the magnetic pull of his eyes.
(11) On the data obtained from the measurement and analysis, the shaft's flexibility, one-sided magnetic pull and the critical speed of shaft of the electrical motor are computed.
(12) One of two elite institutions (the other is the China Academy of Art located in Hangzhou), the academy admits only one in 30 applicants and has a magnetic pull on ambitious Chinese artists.
(13) Networks----railroad, computers, or individual speaking a particular language----exert a kind of magnetic pull.
(14) The investigation shows that moment of gyro force raises critical speed of shaft greatly, but magnetic pull reduces the critical speed.
(15) Electromagnets are similar to other magnets in that they attract metal objects but the magnetic pull is temporary.
(16) Networks-railroads, computers, or individuals speaking a particular language-exert a kind of magnetic pull.
(17) This work lays a foundation for further decreasing unbalance magnetic pull (UMP), improving motor electromagnetic properties and analysing vibration in succession.
(18) This paper emphasizes the use of windings without slots to reduce the unilateral magnetic pull, the outlines of the controlling system experiment.
More similar words:
electromagnetic pulse,
magnetic pole,
magnetic poles,
magnetic polarity,
north magnetic pole,
magnetic,
magnetics,
nonmagnetic,
diamagnetic,
magnetically,
geomagnetic,
aeromagnetic,
magnetic force,
magnetic flux,
paramagnetic,
magnetic disc,
antimagnetic,
magnetic disk,
magnetic wave,
magnetic tape,
magnetic north,
magnetic storm,
ferromagnetic,
magnetic field,
magnetic compass,
magnetic domain,
magnetic memory,
magnetic needle,
magnetic stripe,
magnetic resonance imaging.