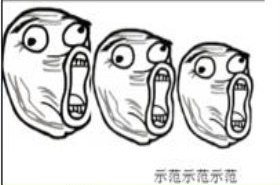 Random good picture Not show
(1) California, which has no native largemouth bass, imported fast-growing, long-living Florida-strain bass in the 1950s.
(2) Three days later the Largemouth pair spawned, over a flat slate at the back corner.
(3) Largemouth bass, yellow bass, channel catfish and rainbow trout accounted for about 5 percent of the total.
(4) An Oregon largemouth bass prior to release. Photo by Todd Moen.
(5) The fish, smallmouth and largemouth bass, were male but nevertheless carried immature eggs.
(6) Cloning of largemouth bass MSTN is meaningful for researching gene targeting and the mechanism of fish's muscle development and growth.
(7) He taught her how to bait a line and fish the shallows for largemouth bass and took her exploring through the backwoods of the Croatan Forest.
(8) No matter what time of year you are targeting largemouth bass[Sentence dictionary], lure placement and good casting skills are a big part of catching fish.
(9) In 2006 he told a German newspaper that the best moment of his presidency was when he caught a seven-and-a-half pound (3.5 kg) largemouth bass on the lake at the ranch.
(10) The state offers a huge variety of fish, from largemouth bass to sailfish.
More similar words:
enlargement,
job enlargement,
large amounts of,
bargeman,
large,
in the mouth of,
from mouth to mouth,
larger,
down in the mouth,
run at the mouth,
at large,
largely,
largess,
too large,
largest,
enlarge,
foam at the mouth,
roof of the mouth,
enlarger,
large cap,
enlarged,
largesse,
froth at the mouth,
run off at the mouth,
mouth-to-mouth resuscitation,
mouth-to-mouth,
overlarge,
enlarge on,
writ large,
by and large.