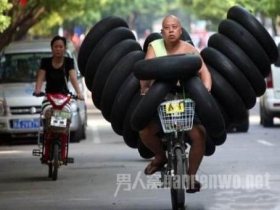 Random good picture Not show
1. A tall, coarse plant ( Inula helenium) native to central Asia, having rayed yellow flower heads. The roots are used medicinally.
2. Results: In TLC, special spots of Inula cappa DC, Radix Glycyrrhizae and Borneolum were detected respectively. There was no any corresponding spot at the same position of negative sample.
3. The invention relates to inula salsoloides extract and an extraction method and a usage thereof.
4. The inula salsoloides plant extract can well inhibit the activity generated by NO and has the anti-inflammatory function,[Sentencedict] thereby being used for preparing anti-inflammatory medicines.
5. Objective To establish a quantitative method for determining the content of thymol in Inula nervosa Wall.
6. METHODS The HPLC/UV assay was used to establish the fingerprint of Flos Inulae and it was compared with the HPLC spectra of several different species in Inula .
7. Objective:To study the chemical constituents of essential oil from Inula nervosa.
8. The method is reliable and rapid for quality control of Inula nervosa Wall.
9. The invention also relates to a usage of the inula salsoloides extract in the preparation of anti-inflammatory medicines.
10. Objective:to study the chemical constituents of the essential oil of Inula helenium L. were extracted by steam distillation(SD)and supercritical-CO2 fluid(SFE).
11. AIM : To study the chemical constituents from the whole herb of Inula cappa DC.
12. ObjectiveTo study the antibacterial activities of aqueous extracts from the different organs of Inula cappa DC.
More similar words:
inulin,
canula,
cannula,
lunula,
ranula,
cannulae,
zonular,
annular,
granula,
habenula,
granular,
annulate,
granulate,
campanula,
granulator,
cannulation,
granulated,
granularity,
campanulate,
granulation,
intergranular,
degranulation,
annular eclipse,
granulated sugar,
granulation tissue,
NUL,
molecular formula,
null,
annul,
annuli.