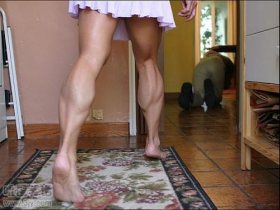 Random good picture Not show
1. Mediastinal lymph nodes were usually hyperemic and enlarged.
2. Sildenafil has well-known adverse effects of headaches, hypotension, hyperemic nasal congestion, flushing, atrial fibrillation, and changes in pulmonary blood flow.
3. Results: During ulcer-healing, the hyperemic area increased and reached a peak at the healing stage 1, then, it declined at the scarring stage.
4. Neuropathic or degenerative joints with hyperemic or inflamed synovium are particularly prone to the development of loose bodies, but they also tend to rapidly reabsorb them.
5. Renal interstitium was hyperemic , the glomerular volume became bigger, and renal tubular epithelial cells showed swelling and glassy degeneration.
6. Conclusion The "hyperemic"Anfa had apparent instant heat effect, the heating penetrated deeper and was stable.
7. There are some suggestions that having a significant blockage, defined as a hyperemic response, can identify that group.
7. Sentencedict.com try its best to collect and make good sentences.
8. Results The increased percentage of the brachial artery diameter and blood flow velocity at hyperemic condition was lower in patients with CHD than that in normal controls.
9. Objective:The study was performed to evaluate the effect of ischemic preconditioning on the coronary reactive hyperemic response and further exploit the role of nitric oxide (NO)in the process.
10. Brachial artery diameter and blood flow velocity were measured with the Doppler ultrasound at basal and at hyperemic condition respectively.
11. This is a more typical acute gastritis with a diffusely hyperemic gastric mucosa.
12. The cut surface at the right demonstrates yellowish - tan mucosal exudation with a hyperemic border.
13. Pseudopolyps are seen here in a case of severe ulcerative colitis. The remaining mucosa has been ulcerated away and is hyperemic .
14. At the far right is normal kidney, then to the left of that hyperemic kidney that is dying, then to the left of that pale pink infarcted kidney in which both tubules and glomeruli are dead.
15. Cystoscopic examination was performed in every patient and showed mass - like, edematous, ulcerative or hyperemic mucosa lesions.
More similar words:
hyperemia,
hypernatremia,
hyperemesis,
hyperemesis gravidarum,
hyperaemia,
hyperlipemia,
hyperkalemia,
hyperglycemia,
hypercalcemia,
hyperuricemia,
hyperglycaemia,
hyperlipidemia,
hyperextend,
hyponatremia,
hyperinsulinemia,
hypovolemic,
hyperextension,
hypoglycemic,
hyperbilirubinemia,
premiere,
jeremiad,
jeremiah,
hypoglycaemic,
bacteremia,
hypovolemic shock,
hypercholesterolemia,
familial hypercholesterolemia,
hyper-,
hyper,
hype.