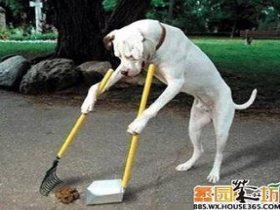 Random good picture Not show
1. I've just started reading a book by Graham Greene.
2. Greene spent a brief time at Cambridge.
3. Greene admitted causing death by reckless driving.
4. Montgomery drew level with Greene in the 100 metres final, but never passed him.
5. Greene was on his feet now, his body trembling with rage.
6. I took a copy of a Graham Greene novel on the train with me.
7. Mrs. Greene keeps dogs for companionship and security.
8. Greene dedicated the book to his mother.
9. Greene has an eye for detail.
10. Beep Dr. Greene - he's needed in the ER.
11. Greene wasn't a great novelist.
12. Graham Greene had exceptional talents as a story-teller.
13. Jarden Greene was going to pay tonight.
14. Putting these elements together, Greene wrote a screenplay.
15. Greene stood a few yards away, revving his engine.
16. Greene hollered over the hoots of laughter.
17. Greene was the spiritual and physical leader.
18. Willie Greene, his 4-year-old grandson, came to visit the ranch with a pocketful of marbles.
19. Greene wasn't just a novelist - he was a brilliant journalist and screenplay writer.
20. Once Castro came to power, he presented Greene with a painting in gratitude.
21. It was hard to tell whether Greene was giving cues to the crowd or taking them from it.
22. Greene gave the 49ers five defensive linemen who had to play.
23. Greene says vitamins and clean living are the keys to her long life.
24. Sarah Greene and Mike Smith should be ashamed of themselves.
25. "I've come to see Mr. Greene about a job," he said nervously.
26. The play is based upon a novel by Graham Greene.
27. What I did was win us a change of venue on grounds that a fair trial was impossible in Greene County.
28. Morland is the subject of a one and a half million pound bid from a Suffolk based company, Greene King.sentencedict.com
29. But it could be stopped if the Suffolk based brewery Greene King is successful in its take-over bid.
30. It has been designed to complement the in-house training programme already provided by Greene King.
More similar words:
greener,
greenery,
green-eyed,
graham greene,
green-eyed monster,
green,
greens,
greeny,
greenway,
greenly,
sea-green,
sea green,
greening,
green pea,
green gold,
green tea,
greenish,
pea green,
greenfly,
greenland,
greengage,
greenstone,
greenwich,
green card,
green line,
jade-green,
green onion,
greenhouse,
greenhorn,
greenberg.