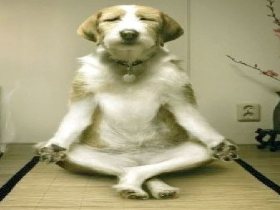 Random good picture Not show
1. A design is etched on a copperplate.
2. She writes in a neat copperplate script.
3. Under the same date, neatly inscribed in copperplate writing with sepia ink, was the name Sarah Byrne.
4. They learn for a day the art of copperplate handwriting on slates.
5. We learned a copperplate at my convent, with elaborate curlicues of capitals I have not seen in any other calligraphy.
6. With plenty of experiments, the parameters of copperplate friction stir welding are optimized.
7. The author chose two antidumping cases, Newsprint and Copperplate paper, to analyze.
8. Copperplate printing: An intaglio printing process where the printing plate in produced by engraving on copper.
9. In addition, the copperplate engraving studio and Lithographic Printmaking studio under construction, the plan to open in the second half of next year when we will provide more comprehensive serive.
10. A dozen names - once repeated slowly by the Registrar and written down in steady copperplate.
11. It was not a long letter, written in an old-fashioned copperplate hand.
12. As the youngest art of printing in the world, silk screen block printing shares the same unique form of expression with copperplate etching, lithograph and xylograph.
12. Wish you will love sentencedict.com and make progress everyday!
13. The unpremeditated crime that Picasso commits to oneself is downhearted, should destroy copperplate depict almost.
14. The covers of these magazines are printed with superior copperplate paper.
More similar words:
copper plate,
paper plate,
cover plate,
silver plate,
number plate,
dinner plate,
boilerplate,
numberplate,
water plant,
copper sulfate,
doorplate,
armor plate,
top plate,
armour-plated,
copper,
coppery,
copperas,
copperware,
copper mine,
copper wire,
copperhead,
copper color,
coppersmith,
overplay,
interplay,
career plan,
underplay,
power play,
paper plant,
hyperplane.