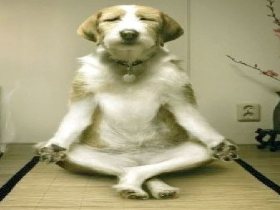 Random good picture Not show
1. Begin by starting the WebSphere MQ command interpreter runmqsc.
2. Bad ro missing command interpreter.
3. A shell ( command interpreter ) is nearly completed.
4. The IOS provides a command interpreter service known as the command executive (EXEC). After each command is entered, the EXEC validates and executes the command.
4. Sentencedict.com is a sentence dictionary, on which you can find excellent sentences for a large number of words.
5. When the DISKCOPY command is finished, the command interpreter will attempt to read the BAT file.
6. GOTO Directs the Windows command interpreter to a labeled line in a batch program.
7. The test sequence command interpreter also logs the response to each command for subsequent analysis.
8. The WebSphere administrative (wsadmin) scripting program is a powerful, non-graphical command interpreter environment that enables you to execute administrative operations in a scripting language.
9. IBM has provided all the definitions in a command script, so all we need to do is to run the script inside the runmqsc command interpreter.
10. The lower portion of the definition, bounded by document ... end, is used by the GDB command interpreter to display help text associated with the cls command when you type help cls.
11. The second mode of operation is as a batch command interpreter where an entire NCL script is read in at one time and executed.
More similar words:
interpreter,
interpreted,
uninterpreted,
interpreted language,
broad interpretation,
interpret,
reinterpret,
literal interpretation,
interpreting,
misinterpret,
interpretive,
interpretable,
interpretation,
interpretative,
reinterpretation,
misinterpretation,
command line interface,
joint enterprise,
laser printer,
interproximal,
counterpressure,
counter pressure,
commanding,
preterhuman,
commercial enterprise,
second-in-command,
second in command,
bond interest,
commanding officer,
pretending.