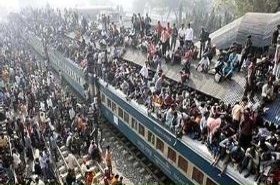 Random good picture Not show
1. Chromosome numbers and morphology in Cathaya.
2. A preliminary study on the biological characteristics of Cathaya argyrophylla.
3. Investigation of Cathaya argyrophylla on Shahe forest region of Daozhen County in Guizhou Province.
4. Cathaya argyrophylla forest is a famous Tertiary relict phytocommunity-in the world.
5. On the comparative morphology and systematic position of Cathaya (Pinaceae).
6. Community analysis of Cathaya argyrophylla forest on the Bamianshan Mountain of Hunan Province.
7. Cathaya argyrophylla is relic plant from the third glacial period, which has great research value.
8. Male gametophyte of Cathaya.
9. Cathaya argyrophylla, an endemic tree of China, its resources, distribution and environment.
9. Sentencedict.com try its best to gather and create good sentences.
10. The time specific life table, survivorship curve and age structure of Cathaya argyrophylla population were obtained through analysing the demography and age structures of its main coenopopulations.
11. Furthermore, 1995 marks the first time that highly threatened Chinese plants, like the conifer Cathaya argyrophylla, are being introduced to the West.
More similar words:
cathay,
cathartic,
catharsis,
chaya,
mahayana,
A cat has nine lives,
panchayat,
mahayana buddhism,
stay-at-home,
at hand,
pathan,
hathaway,
jonathan,
rather than,
great hall,
at hazard,
leviathan,
cather,
Cath,
scathe,
close at hand,
athanasius,
breathable,
what have you,
coat hanger,
nathan hale,
anne hathaway,
breathalyse,
cathedra,
cathode.