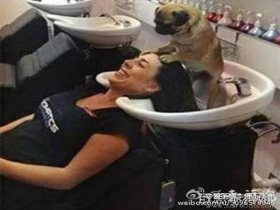 Random good picture Not show
1 Apricot Oil — Prunus Armeniaca.
2 A new variety of Armeniaca sibirica (L. ) Lam.
3 Armeniaca sibirica is one of the cash forest species in arid areas in Hebei province.
4 Prunus Armeniaca is widely grown in Fuxin area in recent years.
5 Flower anatomy and pollination test showed Armeniaca mume in Da'yi had a higher reproductive capacity and kept some characters of the wild species.
6 Anatomical structure of vegetative organs of Armeniaca mandshurica was observed in detail by sliding and paraffin method.
7 After pre-treatment, Prunus armeniaca was subjected to alcoholic fermentation and acetic fermentation to give a broth, which was then formulated to make a new vinegar beverage.
8 Conclusion Prunus armeniaca L can evidently relieve cough and improve the peristalsis of the large intestine.
9 A deciduous Asian tree ( Prunus armeniaca ) having alternate leaves and clusters of usually white flowers.
10 Forest lands of Armeniaca sibirica in Western Liaoling were used to construct gray relative comprehensive evaluation model and to calculate its value.
11 Cultivating experiment of Prunus armeniaca by using pocket-transplanting method is one of the investigation contents about new forestation techniques in semi-arid area.
12 The main root of Prunus armeniaca is remarkable taproot type, and root vigor is strong.
13 According to the experimental results, application of both Aquasorb-fertilizer and liquid membrane could increase soil moisture and enhance the growth amount of Armeniaca vulgaris Lam. in short time.
14 The field experiments were conducted to discover effects of Aquasorb-fertilizer and liquid membrane on soil moisture and growth of Armeniaca vulgaris Lam.
15 Effect of rodents on seed dispersal and survival of wild apricot ( Prunus armeniaca ).
16 Applying the orthogonal experiment design,[www.Sentencedict.com] the root induction culture of Prunus armeniaca was studied.
17 Objective:To optimize the preparation process and to set up the quality standard of Prunus armeniaca dispensing granules.
18 Scientific foundation could be provided for genetic improving and use of Armeniaca sibirica.
19 Apricot kernel is the dry and ripe seeds of rosaceae plant Armeniaca mill.
20 This paper discusses the application of gray relative comprehensive evaluation model to means of site preparation for accumulating water in forest lands of Armeniaca sibirica in Western Liaoling.
More similar words:
prunus armeniaca,
armenia,
armenian,
parmenides,
maniacal,
maniacally,
ammoniacal,
megalomaniacal,
garment,
garments,
amenia,
menial,
garmented,
emmenia,
disbarment,
endearment,
garment bag,
outer garment,
garment worker,
undergarment,
catamenia,
garment industry,
zodiacal,
niacin,
maniac,
iliac artery,
ammoniac,
brainiac,
demoniac,
paradisiacal.