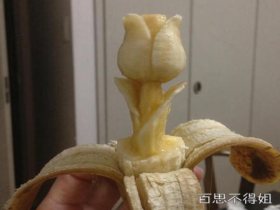 Random good picture Not show
(1) Preparing alkenyl halide from aldehyde and ketone.
(2) A process for producing an alkenyl alcohol from a diol is disclosed.
(3) The diolefins and alkenyl aromatics are very unstable components which can give gums by polymerization. In giving olefins and alky aromatics the hydrogenation improves the product quality.
(4) Alkenyl Succinic Anhydride(ASA)using as neutral paper sizing could change the result and capability of application with traditional rosin as acidic paper sizing agent in our country.
(5) While investigating Pd-catalyzed cross-coupling reactions between alkenyl halides and azides to yield vinyl azides, 1 H -1,2,3-triazoles were obtained as the main product. Sentencedict.com
(6) Starting from a core molecule possessing alkenyl groups and repeating the hydrosilylation step and alkenylation step, a carbosilane dendrimer with Si-atoms as branching pointing was obtained.
(7) The present situation and the existing problems of alkyl fatty acid starch ester and alkenyl succinic anhydride at home and abroad were introduced.
(8) Fluidity improver H89 2 (terpolymer) used to depress the pour point of waxy crude oil was synthesized from alkene, fatty acid alkenyl ester and alkenyl amide.
(9) The addition-hydrolysis reaction was applied to the synthesis of unsaturated aldehyde by the -reaction of 2-H benzimidazolium iodide with alkenyl magnesium bromide.
(10) The research worked on the preparation of starch sodium alkenyl succinate. Various methods were compared and major factor was discussed.
(11) In refluxing acetonitrile, water could also undergo the similar addition with alkenyl perfluoroalkyl sulfones.
(12) The dissertation describes some selective methods for the synthesis of alkenyl sulfides and benzothiazole derivatives.
More similar words:
phenylketonuria,
alkene,
alkekengi,
phenyl,
diphenyl,
biphenyl,
phenylene,
adenylate,
phenylamine,
silken,
phenylbutazone,
talker,
walker,
phenylephrine,
polyphenylene,
diphenylamine,
phenylacetate,
phenylalanine,
stalked,
stalker,
kenya,
kenyan,
phenylethylamine,
diphenylmethane,
phenylhydrazine,
goalkeeper,
jaywalker,
phenylenediamine,
sleepwalker,
alice walker.