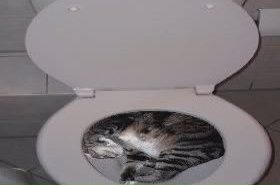 Random good picture Not show
(1) She had some mental stocktaking to do.
(2) A new stocktaking system is currently under trial at the supermarket.
(3) Efficient stocktaking is a key element in controlling these prices and expenditure - and that's where the Psion Organiser comes in.
(4) This stocktaking was painful, even unnecessary, I thought.
(5) When we do our stocktaking here in Belize there will be much to ponder.
(6) Arrange the stocktaking periodically according to company policy, tracking all the difference occurred and solution.
(7) Close up shop and stop Business for yearly stocktaking.
(8) Conduct Monthly stocktaking and monthly yield and toll fee settlement with the co - packers.
(9) We are now closed for stocktaking.
(10) Organize and control physical stocktaking, comparing and analyzing variances. Sentencedict.com
(11) Voucher checking, bank statements consolidation checking check cash stocktaking.
(12) Assist in cost reduction progress , and annual stocktaking audit.
(13) To do well every time period's stocktaking work according to the schedule.
(14) Methods of stocktaking vary according to the kind of stock records in use.
(15) The warehouse is closed for the annual stocktaking.
(16) The boss always gets in a lather during stocktaking time.
(17) During the minicab ride to Josie's place, Lucy did a little mental stocktaking.
(18) One shop in the Isle of Man, which never did any stocktaking, unearthed the most wonderful collection of 1920s toys.
(19) They had recently installed their lightpen system in a supermarket for stocktaking purpose.
(20) The loss of various kinds of gas due to gas discharges and stocktaking is excluded.
More similar words:
stock-taking,
risk-taking,
stocking,
restocking,
bluestocking,
christmas stocking,
take stock,
take stock of,
stock index,
taking,
takings,
staking,
stock-in-trade,
cocktail,
mistaking,
taking hold,
taking over,
overtaking,
painstaking,
leave-taking,
undertaking,
breathtaking,
cocktail dress,
cocktail party,
painstakingly,
cocktail shaker,
stockpiling,
rolling stock,
laughingstock,
takin.