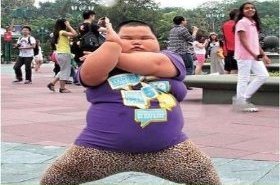 Random good picture Not show
(1) A crash on the eastbound side of the freeway is blocking traffic.
(2) He caught an eastbound train to Tottenham Court Road.
(3) All eastbound trains have been cancelled due to faulty signals.
(4) Northbound and eastbound trains connect at New York.
(5) I pulled out into the eastbound lane of Route 2.
(6) The contrast with the eastbound run told you all you needed to know about the Soviet collapse.
(7) The truck was traveling eastbound on Blossom Hill Road.
(8) The eastbound helix coiled against the sky like a giant concrete snail.
(9) She was struck by an eastbound truck on Geary.
(10) Is this the eastbound train?
(11) As Swann headed west, an eastbound Buick veered onto his side of the road. At the wheel was a 16-year-old girl driving on her learner's permit.
(12) Eastbound East Road in Chaoyang District, located at the International Trade Building, 100 meters.
(13) The eastbound carriageway of the motorway was closed.
(14) the eastbound carriageway of the motorway.
(15) Could you direct me to the eastbound freeway on ramp, please ?
(16) Please mind the coming eastbound train will terminate at Chang Ying Station.
(17) Street eastbound lanes 3,4 lane West Street by Street extended upward.
(18) By the transparent rock eastbound, 12, a real legend is immortal.
(19) The bridge deck carries both eastbound and westbound traffic.
(20) An eastbound car travels a distance of 40 m in 5 s.
(21) Please mind the coming eastbound train will terminate at Sihui East Station.
(22) Eastbound traffic is flowing smoothly.
(23) Thibadeau, who is wearing a small cast(sentencedict.com), said he was eastbound on Route 78 about 9: 40 a.m.
(24) The force of the impact sent concrete dividers into the eastbound lanes, blocking traffic there, too.
(25) Jason Walczewski, 22, smashed into the van in the eastbound lanes of Interstate 196 on Sunday night.
(26) At Denver, a great many passengers joined the coaches on eastbound Boston and Maine train.
(27) Tar and gravel have been used to resurface the eastbound lane and, in places, the shoulder.
(28) Executive 956 : Is that aircraft you " re talking about eastbound? "
More similar words:
bound,
bounded,
abound in,
boundary,
by leaps and bounds,
round and round,
roast beef,
bounce,
bounty,
east,
beast,
least,
cast about,
breast,
northeast,
eastern,
southeast,
at least,
abreast,
cast about for,
wound,
sound,
round,
eastward,
around,
ground,
in the least,
round up,
all round,
founder.