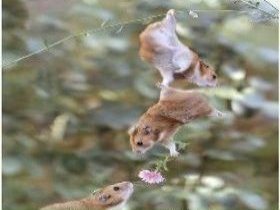 Random good picture Not show
(1) Hiroshima was nearly obliterated by the atomic bomb.
(2) He obliterated the blackboard before break.
(3) The town was obliterated by the bombs.
(4) The village was totally obliterated by the bomb.
(5) The village was obliterated in the war.
(6) The entire village was obliterated by the tornado.
(7) All of a sudden the view was obliterated by the fog.
(8) The building was completely obliterated by the bomb.
(9) Everything that happened that night was obliterated from his memory.
(10) The snow had obliterated their footprints.
(11) She was obliterated from my memory.
(12) The village was obliterated in the bombing raid.
(13) Miss Mary defused and obliterated every other talent on stage.
(14) The sand - storm obliterated his footprints.
(15) The view was obliterated by the fog.
(16) The pale sun of early morning was being obliterated and would soon be entirely overcast.
(17) Its gentle green bosomy hills were obliterated in the mid-nineteenth century by pit-heads[Sentence dictionary][sentencedict.com], ironworks and regiments of cheap terraced housing.
(18) The rest was obliterated by buildings and private and public gardens.
(19) The head, by contrast, is obliterated by formless, meandering lines.
(20) In addition, an AR-IS semiautomatic rifle with an obliterated serial number was found abandoned on the riverbank.
(21) Frequent flooding eventually obliterated all traces of the community that used to live there.
(22) Paths were lost which the water had obliterated and silent highways were marked by great trees lying prostrate across the track.
(23) Tonight, however, the lesser worry was obliterated by the greater.
(24) The missile strike was devastating - the target was totally obliterated.
(25) He began to drink, drank himself to intoxication, till he slept obliterated.
(26) That when it did, she believed that they would be obliterated totally, like midges slapped into nothingness by a giant.
(27) Robert would not have said that the fanlight was almost obliterated with bird droppings.
(28) We know little about the earlier advances because the evidence was obliterated by the ice itself.
(29) The distinction between agreements under hand and covenants under seal has been largely obliterated.
(30) Temperatures have been near-10 to-200F for months now every night, and the deep snow has obliterated even the banks.
More similar words:
obliterate,
literate,
illiterate,
alliteration,
reiterate,
literally,
literary,
adulterate,
inveterate,
satellite,
berate,
operate,
decorated,
desperate,
federate,
moderate,
cooperate,
generate,
tolerate,
liberate,
integrated,
exasperate,
desperately,
deliberate,
commiserate,
exaggerate,
accelerate,
fertility rate,
deliberately,
cooperate with.