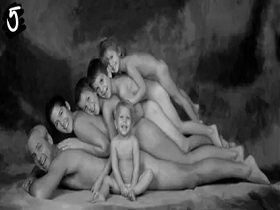 Random good picture Not show
1. Always
taking
out the meal-tub, and never putting in, soon comes to the bottom.

2. Always
taking
out of the meal-tub and never putting in, soon comes to the bottom.

3. Speaking without thinking is shooting without
taking
aim.

4. Genius is an infinite capacity for
taking
pains.

5. Never look down to test the ground before
taking
your step; only he who keeps his eye fixed on the far horizon will find his right road.

6. True love is giving, not
taking
.

7. I felt fairly easy after taking the medicine.
8. He's taking classes in car maintenance.
9. You can minimize the dangers of driving by taking care to obey the rules of the road.
10. His secretary stopped taking notes to gape at me.
11. The authorities are taking steps to combat/fight/tackle racism in schools.
12. They have no reservations about taking factory or manual jobs.
13. She went out of the room, taking the flowers with her.
14. I'm not taking any medication. -Is that so?
15. She left the convent before taking her final vows.
16. We're taking a vacation in June.
17. When are you taking A level/your A levels?
18. Taking a brisk walk can often induce a feeling of well-being.
19. He is currently on/taking medication for his heart.
20. for taking part in the strike.
21. A thousandli journey is started by taking the first step.
22. I'm taking a few clothes and some books(sentencedict.com), not much else.
23. I spent the day taking photographs of the city.
24. The doctor said she should be taking vitamin supplements.
25. She's taking flute lessons, but she really doesn't seem to be getting anywhere with it.
26. He is charged with taking a car without the owner's consent.
27. Passing a written exam is a prerequisite for taking the advanced course.
28. Sometimes love means taking a step back.
29. I was lumbered with the job of taking charge of all the money.
30. The fireplace projects from the wall rather too far into the room, taking up a lot of space.
More similar words:
painstaking,
undertaking,
breathtaking,
shaking,
breaking,
groundbreaking,
generally speaking,
in a manner of speaking,
akin,
break in,
break into,
king,
joking,
liking,
parking,
ranking,
kingdom,
milking,
banking,
fucking,
Lurking,
shocking,
striking,
checking,
franking,
shrieking,
working out,
cooking oil,
smoking gun,
working hour.