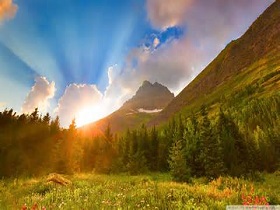 Random good picture Not show
1) A
borrowed
cloak does not keep one warm.

2) Japanese has borrowed heavily from English.
3) He borrowed £150,000 and used the money for legal expenses.
4) The Treasury borrowed £40 billion,[http://sentencedict.com/borrowed.html] just to stay afloat.
5) He has never borrowed money from me.
6) Borrowed garments never fit well.
7) She borrowed a novel from the library.
8) They've borrowed so much money that they're up to their ears in debt.
9) He repaid the money he had borrowed.
10) Steve borrowed his dad's sports car to impress his girlfriend.
11) He borrowed a mechanical book from me.
12) I borrowed a primer of science from the library.
13) He lost his book and borrowed one from another boy.
14) He borrowed heavily to set the company up.
15) Money borrowed is soon sorrowed.
16) They borrowed something in the order of £10 million.
17) Seemingly, he borrowed the money from the bank.
18) English has borrowed from many languages.
19) I couldn't afford to buy any, so I borrowed them from the library.
20) The word "depot" was borrowed from French.
21) They found themselves overextended when they borrowed the money for the new house.
22) She borrowed some money of me.
23) I borrowed his words for my book's title.
24) All kinds of toys can be borrowed from the toy library.
25) They borrowed heavily from the bank to start their new business.
26) The cinematic effects in her films are clearly borrowed from the great film-makers of the past.
27) He borrowed a pound off me.
28) Since his cancer was diagnosed, he feels as if he's living on borrowed time.
29) According to the latest opinion polls, the government is living on borrowed time.WHICH WORD?
30) The poor stationer was at the mercy of those from whom he borrowed money.