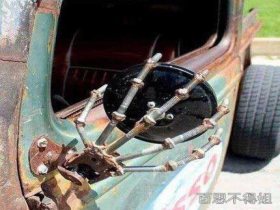 Random good picture Not show
1. Customers know that our stocktake sales offer genuine markdowns across the store.
2. Next week we shall be closed for stock-taking.
3. She had some mental stocktaking to do.
4. A new stocktaking system is currently under trial at the supermarket.
5. Efficient stocktaking is a key element in controlling these prices and expenditure - and that's where the Psion Organiser comes in.
6. During the minicab ride to Josie's place, Lucy did a little mental stocktaking.
7. One shop in the Isle of Man, which never did any stocktaking, unearthed the most wonderful collection of 1920s toys.
8. This stocktaking was painful, even unnecessary, I thought.
9. This project aims to carry out a stock-taking and synthesizing exercise of various water-saving technologies for rice in Asia.
10. It is a stock-taking , coolly assessing work, free of moralizing.
11. For the Downloadingit is necessary to have the stock-taking record Windows live.
11. Wish you can benefit from sentencedict.com and make progress everyday!
12. Stock-taking today. Business as usual tomorrow.
13. Stock-taking of the open policy will come later this year when the National People's Congress discusses the seventh five-year plan, which will run to the end of the decade.
14. I don't know, coz it's been too long since I did stock-taking the last time.
15. But, she cautioned, "We are not expecting a breakthrough here, because this is really a stock-taking meeting."
16. There were other signs of rising stress at the halfway point, when the workmanlike calm of the first three days gave way to heated exchanges during a stock-taking session.
17. There has been a parallel argument about the lax stock-taking procedures for plutonium.
More similar words:
stocking,
restocking,
bluestocking,
take stock,
take stock of,
stock index,
taking,
staking,
takings,
stock-in-trade,
cocktail,
mistaking,
overtaking,
taking over,
undertaking,
painstaking,
leave-taking,
breathtaking,
painstakingly,
cocktail party,
cocktail dress,
cocktail shaker,
rolling stock,
laughingstock,
lock stock and barrel,
stock,
stocks,
stocky,
in stock,
stock up.