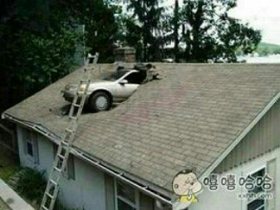 Random good picture Not show
1 She was dressed up for the Easter parade.
2 We'll probably go away at Easter.
3 Are you going away for the Easter break?
4 The library is closed over Easter.
5 Christmas and Easter are Christian festivals.
6 There are strong arguments for holidays at Easter and Christmas because these are special occasions.
7 By Easter, tourists were arriving in strength.
8 The practice of giving eggs at Easter can be traced back to festivals in ancient China.
9 Most villagers took communion only at Easter.
10 Christmas is fixed, but Easter is a movable feast.
11 When do you break up for Easter?
12 Are there any public holidays between Christmas and Easter?
13 They always go to church at Easter.
14 I prefer to spend Easter at home.
15 Easter is early this year.
16 The word Easter derives from Eostre, the pagan goddess of spring.
17 At Easter, we give them plastic eggs filled with small toys, novelties and coins.
18 The Easter egg has both pagan and Christian origins.
19 Easter eggs symbolize the renewal of life.
20 He only sees her at Christmas and Easter.
21 We spent the Easter holidays in Wales.
22 I get two weeks off school at Easter.
23 We usually go away for Easter.
24 In the end,[www.Sentencedict.com] we all decided to organize a concert for Easter.
25 Five thousand people were flown to Paris during the Easter weekend.
26 Christians believe that Jesus rose from the dead on Easter Sunday.
27 We're hoping to get away for a few days at Easter.
28 In Britain, the spring term starts in January and ends just before Easter.
29 The poor guy obviously didn't have any place to go for Easter.
30 Three young people were received into the Church at Easter.
More similar words:
eastern,
eastern europe,
plaster cast,
astern,
master,
boaster,
plaster,
disaster,
asteroid,
monastery,
alabaster,
wastewater,
masterpiece,
east,
feast,
yeast,
beast,
least,
breast,
northeast,
abreast,
at least,
southeast,
eastward,
waste,
haste,
east timor,
eastbound,
in the least,
taste.