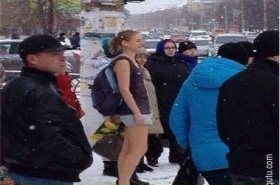 Random good picture Not show
(1) I got some half-price pizzas at the supermarket.
(2) It's a logical site for a new supermarket, with the housing development nearby.
(3) A local developer is planning to build a supermarket on the site.
(4) The supermarket has installed recycling bins for old newspapers, bottles and cans.
(5) I bought a bar of soap in the supermarket.
(6) The whole supermarket was ruined in a great fire.
(7) The supermarket is giving away a bar of chocolate to everyone who comes today.
(8) He openly shoplifted from a supermarket.
(9) They display chocolates next to supermarket checkouts to encourage impulse buying.
(10) The supermarket operates a complimentary shuttle service.
(11) It's difficult for a small supermarket to compete against/with the big supermarkets.
(12) I bought these cups at the supermarket — they're on offer this week.
(13) There was a notice in the supermarket.
(14) He managed the supermarket when the owner was away.
(15) He bought the food in the supermarket.
(16) The supermarket didn't have enough people working on the tills.
(17) I usually get vegetables from the supermarket.
(18) There was a promotion in the supermarket and they were giving away free glasses of wine.
(19) Since the supermarket opened, many small local shops have lost up to 50% of their trade.
(20) The supermarket is open till 8.00 p.m.
(21) He's got a job stocking shelves in a supermarket. Sentencedict.com
(22) She pottered through the supermarket, looking here and there.
(23) A number of houses were demolished so that the supermarket could be built.
(24) Fruit and vegetables are much cheaper from/in/on the market than in the supermarket.
(25) She defeated developers who wanted to bulldoze her home to build a supermarket.
(26) I have to buy a few things at the supermarket.
(27) I met up with him/We met up at the supermarket.
(28) It is difficult for a small grocery store to compete with a supermarket.
(29) Small grocery stores are going out of business in the face of stiff competition from the large supermarket chains.
(30) I pushed the wheelchair up the ramp and into the supermarket.