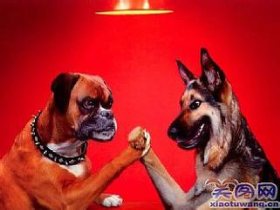 Random good picture Not show
1. Wheat is growing in Xizang now.
2. She is singing a Xizang folk song.
3. Does train stop at South Xizang Road?
4. Now the savage system of serfdom in Xizang has been ended.
5. The muscid biogeography of Qinghai - Xizang Plateau is studied.
6. Now the savage system of serfdom in Xizang has been eliminated.
7. Xizang lies at an average of 4000 metres above sea - level.
8. Han Tonglin . 1987. Active tectonic of Xizang. Beijing: the Geological Publishing House, 219 ( in Chinese ) .
9. The Sichuan - Xizang Highway runs from Chengdu to Lhasa accross 14 mountains.
10. The Qinghai - Xizang Plateau has long been known as the roof of the world.
11. The strategies in Xizang result in what I call'boomerang aid.
12. Moreover, the outwash discussed herein demonstrates unambiguous evidence that the Qinghai—Xizang(Tibet) Plateau in Quaternary is not mantled by a whole icecap.
13. Distributed in Jilong Xian of southeast Xizang and north India , Kashmir , Nepal, Pakistan.
14. It was the year before last that he went to Xizang [ Tibet ].
15. Loess deposit is widespreaded in eastern part of Qinghai Xizang plateau.
15. Wish you will love sentencedict.com and make progress everyday!
16. In position of countrywide railroad network , the the Xizang Autonomous Region is a blank spot.
17. His letters paint a wonderful picture of his life in Xizang.
18. Objective To study biogeography of subfamily Mydaeinae Muscidae from Qinghai - Xizang Plateau.
19. Network violence fire MN vermicellibean starch drive car entering Xizang!
20. Good highways now link all the major cities and towns in Xizang.
21. Produced in most provinces of China , except northwest Xizang ( Tibet ).
More similar words:
zizania,
partizan,
cognizant,
cognizance,
incognizant,
recognizant,
recognizance,
be cognizant of,
take cognizance of,
anglicization,
evangelization,
zany,
zan,
kazan,
zantac,
tarzan,
cezanne,
zanzibar,
tanzania,
tanzanian,
byzantium,
verrazano,
mezzanine,
byzantine,
zanthoxylum,
paul cezanne,
chang jiang,
mezzanine floor,
byzantine empire,
right-angled triangle.