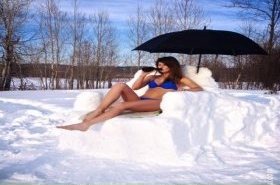 Random good picture Not show
1, I happen to be a fan if Mr Vonnegut, so here's one of his little gems.
2, Kurt Vonnegut is a well-known American novelist.
3, Kurt Vonnegut: A Man without Nationality?
4, Besides, Vonnegut employs black humor to expose the absurdity of the society.
5, Kurt Vonnegut once told a story about seeing Joseph Heller at a wealthy hedge-fund manager's party at a beach house in the Hamptons.
6, Vonnegut thinks that the traditional novel that follows the causal hypothesis and the ossified notions of time and contents is not suitable to represent the illogical subject—the Dresden destruction.
7, Finally, in the narrative perspective, Vonnegut perfects the postmodern game through the mutability of the first person and third person and the parody of Jesus Christ.
8, Kurt Vonnegut, a famous American writer of the 20(th) century, uses both stream of consciousness of modernism and black humor of postmodernism in writing his slaughterhouse-Five.
9, Kurt Vonnegut is one of the favorite dark humorists of the past century.
10, By Kurt Vonnegut. I just can't get enough of Vonnegut, and I was devastated that he died several years ago.
11, But another young worker at General Electric, Bernard Vonnegut, had become interested in the problem.
12, Kurt Vonnegut increasingly shows a cultural perspective in his later works, particularly in his Breakfast of Champions and Bluebeard .
13, Kurt Vonnegut was a very important writer of American contemporary literature.
14, If you've read Kurt Vonnegut, you'll know that re-search simply means look again.
15, The result is murderously funny satire as Vonnegut looks at war, sex, racism, success, politics, and pollution in America and reminds us how to see the truth.
16, And it's easy to see why Vonnegut would consider his friend's reputation in large terms: the two had a lot in common.
17, As Kurt Vonnegut wrote, "Peculiar travel suggestions are dancing lessons from God."
18, The writers of novels containing elements of black humor include Kurt Vonnegut, Thomas Pynchon, John Barth, Joseph Heller and Philip Roth.
19, Slaughterhouse - Five is the masterpiece of the twentieth century American writer, Kurt Vonnegut.
20, "Oh God, this is a calamity for American literature,[http://sentencedict.com/vonnegut.html] " Kurt Vonnegut said on learning of Joseph Heller's death in 1999.
21, Man Without a Country (subtitle: A Memoir of Life in George W Bush's America) is a collection of essays published in 2005 by the author Kurt Vonnegut.
22, Laughter and tears are both responses to frustration and exhaustion... I myself prefer to laugh, since there is less cleaning up to do afterward. ---Kurt Vonnegut, Palm Sunday.
23, Two to whom he is often connected are Stephen Crane and Kurt Vonnegut.
24, The author of such clean novels as "Slaughterhouse-Five" and "Cat's Cradle" has died. Kurt Vonnegut suffered brain injuries several weeks ago in a fall at his home in Manhattan. Vonnegut was 84.
More similar words:
von neumann,
nonnegative,
non-negotiable,
nonnegotiable,
foregut,
machine-gun,
machine gun,
machinegun,
submachine gun,
gonne,
tonne,
donne,
johannes gutenberg,
bonney,
sonnet,
bonnet,
divine guidance,
connect,
argonne,
light machine gun,
cretonne,
personnel,
sorbonne,
connector,
commonness,
sunbonnet,
connexion,
cloisonne,
connecter,
connected.