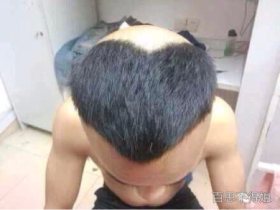 Random good picture Not show
1. For the strong town is without men, an unpeopled living-place; and she has become a waste land: there the young ox will take his rest, and its branches will be food for him.
2. For desolate, undulating Saharan sand dunes, endless unpeopled beaches and sand - drifted streets, you can't do better.
3. And the high places of Isaac will be unpeopled , and the holy places of Israel will be made waste; and I will come up against the family of Jeroboam with the sword.
4. Brooks's small and quick dribble like entering an unpeopled land, the breakthrough shot, everything handy-point shot, only this section, he scored 11 points, opened the score.
5. The failure of the harvest again produced famine and unpeopled farms and hamlets.
6. The time when you would be relieved by the spectre of a hansom cab in the eerily unpeopled streets.
7. And they will say, This land which was waste has become like the garden of Eden; and the towns which were unpeopled and wasted and pulled down are walled and peopled .
8. For out of the north a nation is coming up against her, which will make her land waste and unpeopled : they are in flight, man and beast are gone.
9. And my hand will be stretched out against them, making the land waste and unpeopled , from the waste land to Riblah, through all their living-places: and they will be certain that I am the Lord.
10. See, then, I am against you and against your streams, and I will make the land of Egypt an unpeopled waste, from Migdol to Syene, even as far as the edge of Ethiopia.
11. O daughter living in Egypt, make ready the vessels of a prisoner: for Noph will become a waste(sentence dictionary), it will be burned up and become unpeopled.
12. Concentrated ownership of land in crowded China could not help but produce different results from what such a process produced in unpeopled America.
13. For this is what the Lord has said about the family of the king of Judah: You are Gilead to me, and the top of Lebanon: but, truly, I will make you waste, with towns unpeopled .
More similar words:
common people,
chosen people,
peopled,
people,
peoples,
free people,
rich people,
townspeople,
poor people,
white people,
people say that,
tradespeople,
english people,
people of color,
british people,
business people,
businesspeople,
unemployed people,
people's liberation army,
people's republic of china,
unprincipled,
unperformed,
unpeaceful,
unperturbed,
unperceived,
unpersuasive,
unperceivable,
neoplasm,
neoplasia,
neoplasty.