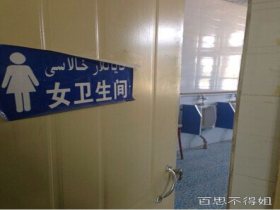 Random good picture Not show
1. This present's a thank-you for helping me last week.
2. Have you said your thank-yous to Mrs Brown for the party?
3. She walked away without so much as a thank-you.
4. They rate a big thank-you for all their hard work.
5. I just want to say a big thank-you to everyone who supported us.
6. I would like to say a big thankyou to everyone who's helped to make our wedding such a special occasion!
7. The surprise gift is a thankyou for our help.
8. He wrote a thank-you note/letter to his granny to thank her for the birthday present she sent him.
9. I wrote my uncle a thank-you letter as soon as I opened the present.
10. I have sent thank-you cards to all my lucky stars by first-class post.
11. Let me get your sister's address, before I forget , so I can send her a thank-you note.
12. Herndon says she does not need a thank-you in return.
13. The party was meant to have been a thank-you to the casino staff from the management.
14. Anna's first kiss is a thank-you for the warmth William exudes in spite of his nervousness.
15. Thank-you notes are important - it's just basic manners.
16. She baked them a dozen cookies as a thank-you.
16. Sentencedict.com try its best to gather and create good sentences.
17. But exalted be the man who can use such a creation to pen a thankyou note come Boxing Day.
18. I have my life with pain well under control thankyou and I don't need to dose up with drugs to do that either.
More similar words:
thank you,
hanky,
thank,
thanks,
thankful,
thank God,
thanks to,
thankless,
thankfully,
give thanks,
thankfulness,
Thanksgiving,
thank goodness,
thanksgiving day,
manky,
lanky,
swanky,
cranky,
hank,
than,
shank,
at hand,
hanker,
ethane,
other than,
ethanol,
methane,
left hand,
rather than,
less than.