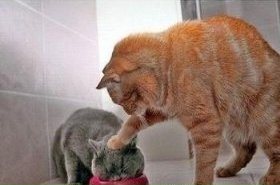 Random good picture Not show
(1) Swallowtails, woodpeckers and many other creatures all show how Nature can change in an arbitrary way.
(2) In early June, a flush of tiger swallowtail butterflies has emerged and now sails on warm breezes over the brushy clearing.
(3) Swallowtail butterflies are spectacular, their bright colours improving the forest's gloom and the glare of the savanna.
(4) Constitute two huge swallow-tailed shape, a top 4 cubic meters, below an exposed part of the ground for 5 cubic meters.
(5) His dark hair had been trimmed and lay tidily against the high collar of the grey, swallow-tailed suit jacket.
(6) A self-fastening method is introduced by which a cleat-shaped seed crystal is fixed in the swallow-tailed groove.
(7) The bottom face of each tooth edge is processed with an inclined swallow-tailed groove combined with each tooth root or a stepped inclined swallow-tailed groove.
More similar words:
swallowtail,
yellowtail,
swallow the bait,
pillow talk,
swallow,
swallowed,
swallower,
swallow up,
swallowing,
swallow hard,
tailed,
detailed,
pigtailed,
bobtailed,
ring-tailed,
detailed design,
ring-tailed lemur,
detailed schedule,
detailed accounts,
detailed information,
detailed examination,
codswallop,
wallow,
willow tree,
wallow in,
tailer,
follow-through,
follow through,
follow the crowd,
tail end.