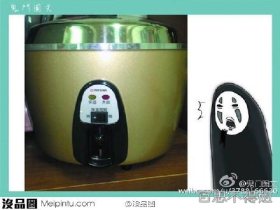 Random good picture Not show
1, The hole has been stopped up with putty.
2, I stopped up to watch the match.
3, The pipe has been stopped up already.
4, They stopped up to watch TV till 3 a.m.
5, The ancient tower still stops up,(http://sentencedict.com/stopping up.html)exposed to the weather for ages.
6, She stopped up her ears to keep the noise out.
7, Some tried to stop up the leaks while others tried to steady the rudder.
8, Stop up the other end of the hose, will you?
9, The sink was stopped up with hair and fragments of cloth.
10, Joe stopped up till 3 o'clock to watch the boxing.
11, A scalding liquid stopped up his throat when he tried to speak.
12, Well, they just stop up one end of it and make the water come out through a drinking fountain.
13, My nose is stopping up. I can not breathe.
14, That building is stopping up.
15, This paper analyzes the specifc situation of stopping up of wastewater pipeline, and puts forward a set of plan of reforming the wastewater pipeline according to practical construction experience.
16, The article offers the basis to the experiment of holding up and stopping up rotating.
17, This dust remover is after running, the cyclone is have no phenomenon of stopping up to in charge of making the dust unobstructedly , the density of sulphur dust is obviously reduced in the wo...
18, In the technology of flooding control, the measure of grouting for stopping up water before or after excavated is adopted based on the amount of Inflow.
19, Through to the correlation legislation and the practice, the author thought this kind of countryside house business only can be dredging but not stopping up.
20, Out of the corner of my eye, I saw traffic stopping up.
More similar words:
mopping-up,
propping up,
stopping,
stopping point,
topping,
whopping,
hopping,
mopping,
popping,
sopping,
dropping,
cropping,
chopping,
shopping,
droppings,
outcropping,
go shopping,
eye-popping,
job-hopping,
shopping mall,
shopping bag,
shopping list,
teleshopping,
island-hopping,
name-dropping,
shopping cart,
jumping up and down,
shopping basket,
chopping board,
eavesdropping.