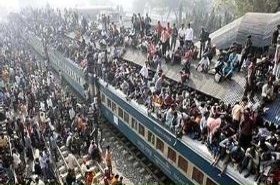 Random good picture Not show
1) He picked up a six-pack of beer.
2) We killed off two six-packs watching the game.
3) He has a six-pack stomach and is extremely well-proportioned.
4) There's a six-pack in the fridge.
5) If you're going to the store, could you bring me back a six-pack?
6) We grabbed a six-pack of brew and headed for the porch.
7) Others chat about the supposed late-night spotting of a large rat dragging a six-pack of bottled water across the warehouse floor.
8) On our other side a young couple wandered by and plopped down with only a six-pack and a sleeping bag.
9) Doug brought a six-pack of beer to the party.
10) I buy my six-pack and some chocolate chip cookies.
11) He brewed six kegs for the occasion; only three six-packs remain.
12) In the old days he could've swallowed a six-pack in half an hour and then gone out and walked a tightrope.
13) For some of them, eagerly selling six-packs of beer on street corners,[http://sentencedict.com/sixpack.html] the new Berlin is full of opportunities.
14) Ain't nothin' wrong with a sixpack, but don't get suckered by all that "new you" business.
15) Joe Sixpack doesn't care about that.
16) She keeps a sixpack and a week's worth of supplies in the refrigerator.
17) On the other hand, if Joe Sixpack wants to make his own Linux- or BSD-based operating system with his own logo and software, he's free to do that.
18) In response, he swiped a bag of chips and a sixpack of Cokes, and grunted.
19) Remember days of skipping school, racing cars and being cool, with a sixpack and the radio, we didn't need no place to go.
20) Where the high priests of the dismal science see opportunity through the magic of the market's invisible hand, Joe Sixpack sees a threat to his livelihood.
21) We're barely over our holiday hangovers and yet are already bombarded by ads shaming and shouting at us to lose all our holiday weight, join a gym, take a cleanse, get sixpack abs -- no more excuses.
More similar words:
six pack,
six-pack,
backpacking,
backpacker,
back pack,
backpack,
pack,
pack up,
packet,
pack off,
packer,
pack in,
packed,
unpack,
pack on,
package,
snowpack,
packman,
prepack,
pack rat,
spackle,
packing,
ice pack,
pack ice,
jam-pack,
jampack,
packager,
packaged,
wolf pack,
face pack.