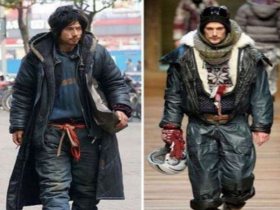 Random good picture Not show
1. Still, fear grips me, compounded by self-disgust.
2. A small worm of self-disgust reared its blind head within his belly.
3. Of course, if we're full of self-disgust or dislike ourselves intensely, we'll find the summoning up of compassionate feelings for ourselves even more challenging.
3. Wish you will love sentencedict.com and make progress everyday!
4. She could readily imagine his feelings of guilt and self-disgust, and his anxiety to lay the blame at Bella's door.
5. She reached for the radio tuning-dial, giving a little snort of self-disgust at her own choice of adjective.
6. Whereas she - Maria's lips tightened, confining a moan of self-disgust.
7. But pains of these kinds do not destroy the essential quality of life the same way that those springing from self-disgust do.
8. We were weak and backwards, "' she said. "There was a sense that the Chinese were victims, but there was also self-disgust."
9. Or perhaps you've got back to your hotel and 3)slumped onto the bed, filled with 4)listlessness and self-disgust, unable to face another "must-see" attraction.
10. There was a sense that the Chinese were victims, but there was also self-disgust.
11. He lay on his back in a nausea of self-disgust .
More similar words:
self-distrust,
disgust,
disgusted,
disgusting,
disgustful,
disgustedly,
disgustingly,
self-discovery,
self-discipline,
self-disciplined,
self-directed,
self-direction,
disguise,
disguised,
in disguise,
undisguised,
self-doubt,
self-drive,
self-deceit,
self-denial,
self-driven,
self-defence,
self-defense,
self-denying,
self-destruct,
self-devotion,
self-defensive,
self-deceiving,
self-deception,
self-defeating.