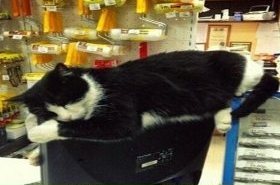 Random good picture Not show
1) Conclusion Pulpal exposure can find the natural development of pulpitis, and it is one of the methods to establish the model of rat experimental pulpitis.
2) Objective To establish model of pulpitis with pulpal exposure of rats and to investigate the histopathological changes of pulps.
3) Objective To evaluate the clinical effect on pulpal periapical diseases treated with compound hydroxyapatite root canal filling materials.
4) Objective To evaluate the long term pulpal pain response in terms of time-sequenced changes to the stimulation of composite filling.
5) AIM:To investigate the pulpal cell responses and reparative dentine formation after the direct application of MTA to mechanically exposed pulps in dog.
6) Objective:To evaluate the clinical effect of Mepivacaine hydrochloride and adrenaline injection on geriatric pulpal anesthesia.
7) Methods Immunohistochemistry method was used to stain the substance P (SP) in pulpal tissue which could directly reflect the activation of nerve by stimuli .
8) Structural changes of dental enamel , dentine, cementum and pulpal reactions in carious process are discussed.
9) The results of this study showed that more than 60% periodontal involved teeth induced pulpal dystrophic changed.
10) Aim: To investigate the change of SP and CGRP in the pulpal tissue with acute pulpitis and after opening of pulp chamber.
11) Results: All impacted anterior maxillary teeth of the 16 cases were successfully moved into alignment with pulpal vitality ,(http://sentencedict.com/pulpal.html) and no postoperative complications were found.
12) AIM: To study the relationship between the potential ability of pulpal self-repair and NOS.
13) Root canal therapy is currently the most effective treatment for pulpal and periapical diseases.
14) Objective: To determine the importance of the remaining dentin thickness, preparation depth and post-operative time on the pulpal inflammation after the crown preparation.
15) Root canal therapy is a fundamental method of treating pulpal and periapical diseases nowadays.
16) Results: The changes of CGRP- immunoreactive nerve fibres in morphology, distribution, and density were induced by traumatic occlusion in pulpal tissue of rat.
17) Objective To evaluate the clinical effect of the specially made Ti-Ni point as filling material in pulpal -periapical diseases.
18) Objective: To study the effects of orthodontic force on MEK in rat pulpal tissue.
19) Objective:To analyze the relationship between the clinical symptoms of deep caries of primary molars and its pulpal pathological changes.
More similar words:
culpa,
culpable,
mea culpa,
exculpate,
exculpated,
pulp,
exculpation,
exculpatory,
culpability,
pulper,
pulpy,
pulpit,
pulping,
pulpous,
pulpitis,
pulpless,
wood pulp,
pulpwood,
palpate,
oil palm,
pulpotomy,
palpably,
palpable,
pulp cavity,
palpation,
bully pulpit,
impalpable,
palpability,
cerebral palsy,
help a lame dog over a stile.