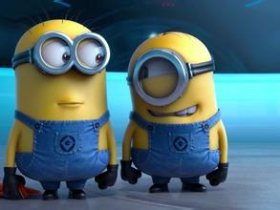 Random good picture Not show
1 Tissue, Total RNA, Human Disease, Alzheimer's Disease, Precentral Gyrus.
2 Conclusion:The precentral sulcus appears on the 1 2 sections that the lenticular nucleus and anterior limb of internal capsule appear but the anterior commissure and dorsal thalamus doesn't appear.
3 Objective:To investigate the accurate localization of the precentral sulcus in adults.
4 The posterior frontal vein, precentral vein, central vein,[www.Sentencedict.com] postcentral vein and anterior parietal vein join the middle segment of superior sagittal sinus.
5 Reconstruction of bilateral CST in the control group, precentral gyrus to internal capsule and continued to pontine and medulla oblongata, and concordance was good in each.
6 Inhibited areas: bilaterally in upper middle precentral gyrus and postcentral gyrus, superior parietal lobule, inferior parietal lobule and prefrontal cortex.
7 The locations of the DCES were concordant with those of the precentral gyrus judged by the CSEP in 33 cases, and CSEP was atypical but DCES positive in 5 cases.
8 MRI of the brain confirmed the presence of a lesion of the right precentral gyrus.
9 In the control group, signal increases areas were demonstrated in superior temporal gyri , precentral gyri , cingulate gyri , thalamus, insula and cerebellum.
10 Some veins of the basal veins, the internal occipital veins and the precentral cerebellar veins were very wide.
More similar words:
precentral gyrus,
decentralized control,
decentralise,
decentralize,
decentralized,
decentralised,
decentralizing,
decentralising,
decentralization,
decentralisation,
decentralized management,
decentralized system,
decentralization of authority,
central,
central controller,
decentration,
centrally,
centralized control,
central american country,
centralize,
centralism,
centralist,
centrality,
central lock,
epicentral,
centralise,
central file,
central city,
postcentral,
central time.