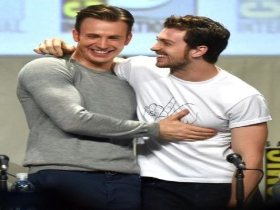 Random good picture Not show
1. Power-assisted steering improves a car's manoeuvrability.
2. Buckle (13) power-assisted handle by thumb, pull (1) handle to the bottom towards motor, then do holing .
3. A lighter car also makes power-assisted brakes and steering unnecessary and so more mass decompounding and efficiency improvements can take place.
4. Capability of power-assisted steering is a crucial factor for Electric Power Steering System, capability of power-assisted steering directly influences the safety of vehicle steering.
5. According to the power-assisted request of steering system, some research on EPS control scheme has been done.
6. Since the power-assisted wheelchair used in this paper has two motors, two different disturbance attenuation control can be adopted for two directions.
7. Ancillary systems like power steering and power-assisted brakes are also electric.
8. Buckle (13) power-assisted handle by thumb, pull (1) handle to the bottom towards motor, and then do holing.
9. She flexed her fingers, trying to become accustomed to the power-assisted joints.
10. The standard form, priced at £12,386, includes a catalyst, sophisticated central locking system and power-assisted steering.
11. There have been few researches on disturbance attenuation control for power-assisted wheelchairs, although they are getting more requested.
12. Control design for this disturbance attenuation for two directions is suggested and verified by real experiments using a power-assisted wheelchair.http://sentencedict.com/power-assisted.html
13. At first, the vehicle dynamic simulation model for analyzing the electric power-assisted steering system of a car is created by ADAMS software.
14. The operating principle and elementary structure of the bench measurement system for electric power-assisted steering are introduced.
15. The device has quick reaction speed and high precision, and is applicable to the electric power-assisted vehicle.
More similar words:
assisted,
unassisted,
assisted suicide,
assistant editor,
steam power,
power system,
steam-powered,
flower power,
power steering,
power amplifier,
power dissipation,
power transmission,
power distribution,
passionflower,
character assassination,
assist,
regulated power supply,
bassist,
assist in,
assisting,
assistant,
assistive,
to assist in,
assistance,
brassica oleracea,
shop assistant,
chief assistant,
legal assistant,
dental assistant,
power.