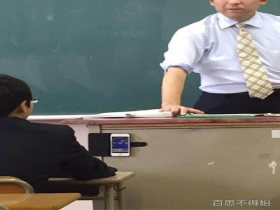 Random good picture Not show
1. Monochamus alternatus is the main vector of pinewood nematode, a critical plant quarantine organism.
2. It showed that chromosome of Monochamus alternatus had banding lines, most were circular or oval.
3. Nowadays, controlling insect vector Monochamus alternatus Hope is the main way to control pine wilt disease.
4. You can see the ink roller ink sticky radiofrequent granula monochamus genicuate and so on.
5. In sinha, to take into accountcard printing and membership card making, General monochamus more stack.
5. Sentencedict.com is a sentence dictionary, on which you can find good sentences for a large number of words.
6. Does the contact sex pheromone of Japanese pine sawyer , Monochamus alternatus, exist?
7. The indoor experiment shows, it is feasible to utilize Beauveria bassiana carried by Scleroderma sichuanensis Xiao to infect Monochamus alternatus larva voluntarily.
8. Pine wilt disease is an important quarantine disease and Monochamus alternates is one of main vector insects for the transmission of the pinewood nematode Bursaphelenchus xylophilus.
9. Therefore biting nidi in healthy pines was another way of damage caused by Monochamus alternatus adults.
10. It is highly important for the life and reproduction of Monochamus alternatus larvae to bore and build the living and inhabiting tunnel.
11. Chloramine phosphorus 30% EC and abamectin 2% EC were used for the control of Monochamus alternatus larvae by pine trunk injection with comparison of omethoate 40% EC.
12. The impact of stand types on the population quantities of Monochamus alternatus was not significant.
More similar words:
monochrome,
monochloride,
monochromatic,
monochromator,
monochromaticity,
shamus,
monocotyledonous,
sonochemistry,
monocot,
monocle,
monocled,
monocyte,
monocoque,
stand no chance,
echo chamber,
two-chambered,
monocytic,
monocracy,
monocline,
monocycle,
monocular,
monoclonal,
monoclinic,
monoclinal,
monocyclic,
chamber music,
monocrystal,
monoculture,
mechanochemistry,
monocrotaline.