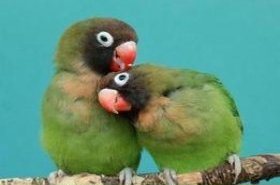 Random good picture Not show
(1) The troops prepared themselves to go into battle.
(2) A boom was experienced by photographic studios trying to deal with the demand for portraits of those who were going into battle.
(3) The next day they went into battle with the desperate courage of brave men cornered. Sentencedict.com
(4) Or, more probably, because he went into battle in full armour.
(5) We need to be prepared to go into battle with our enemies.
(6) Such a neighbour should go into battle really!
(7) Commanders must be ready to go into battle.
(8) Emperor Kangxi was Shooters in this, you can go into battle, a remarkable skill.
(9) So before you go into battle, you better decide how much you are willing to lose.
(10) I go into battle against an enemy I cannot defeat.
(11) Soon , brother , I will go into battle against the one by whose hand you fell.
(12) When you are about to go into battle , the priest shall come and address the army.
(13) The troops were being prepared for battle / to go into battle.
(14) His only good words were for General McClellan who did not push the army too hard to go into battle.
(15) In the Gulf War, the Iraqi Air Force couldn't go into battle.
(16) The major contest is around the corner , we should go into battle with a light pack.
(17) He's a terrific player, a great guy and it's exciting to go into battle head - to - head.
More similar words:
do battle,
join battle,
go into business,
battle,
battler,
go into,
embattle,
battle-axe,
embattled,
battle cry,
battle plan,
battlement,
give battle,
battleship,
battle line,
battledore,
to barge into,
battlefront,
battlefield,
naval battle,
battle field,
battle royal,
battle of wits,
battlements,
fall in battle,
half the battle,
battlemented,
battleground,
battle of midway,
pitched battle.