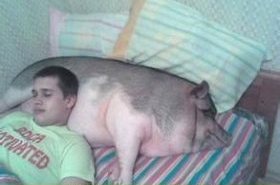 Random good picture Not show
1. Feel that Mr Twill may be called upon to lay down his femur after all.
2. Fig. 3.8 Relative completeness of the humerus and femur compared.
3. The horizontal axis has the most frequently preserved part of the bone, namely the distal humerus and proximal femur.
4. I broke my femur.
4. Sentencedict.com is a online sentence dictionary, on which you can find excellent sentences for a large number of words.
5. But can not phone him from Twills as Mr Twill would insist on shinning up drainpipe himself and break femur.
6. It sheared through bone and muscle alike, the strident snapping of the femur reverberating inside the room.
7. The hip and femur bones were fused together and no movement was possible at that joint.
8. Fig. 3.8 shows the percentage abundance of complete bones for the humerus plotted against the femur.
9. The glittering blue thigh had articulated sharply in the middle, shortening along its length and snapping the femur within.
10. Right femora acted as controls.
11. Femora neck fracture; Fracture fixation; Compress hollow screws.
12. Storage condition of the irradiated femora samples was studied.
13. Femora intertrochanteric fracture; Internal fixation; Dynamic hip screw.
14. Methods BMSCs were co-cultured with cementum slices and femora slices in vitro, to detect with light microscope at 7 day and 28 day, and to determine ALP activity.
15. Early Homo femora have larger heads and broader necks compared to early hominins.
16. Four weeks after the injection, the femora and humeri were examined histopathologically for the presence of ON, and the sizes of the bone marrow fat cells were also measured.
17. The structure mechanical properties of femora were measured with the three point bending method and those of metatarsus were measured with the compressing method.
18. Objective: To analyze the interface biomechanical properties between femora and prosthesis.
19. Results BMD in both lumbar vertebra and femora decreased with the increasing age, the incidence rate of osteopenia and osteoporosis is to remain rising obviously.
20. In addition to these features, modern human femora have short necks and mediolaterally narrow shafts.
21. AIM:To study the effects of cementum and femora on the phenotypic development of bone marrow stromal cells (BMSCs) in vitro .
22. Method Performing theoretical and experimental stress analysis for fixing Y type femora fracture by using three different internal fixation methods.
23. It had some advantages when microwave induced hyperthermia were used to treat inferior femora and superior shinbone tumor.
24. Strain-gauge rosettes were attached to external surface of each implant and proximal femora. The loading condition simulated single-limb stance.
25. Three-dimensional finite element models for an intact femur and femora implanted with two different prostheses were constructed from the same experimental models used.
26. Objective To analyze the biomechanics of the interface between femora and prosthesis.
27. No wear was found on the latest radiograph, but osteolysis was noted in three femora and two acetabula.
28. Conclusion The shearing strength of joint between the prosthesis and femora would be bigger with the thinner bioactive ceramics coatings.
29. The effects of design parameters in THA stems on the proximal femoral load transfer were investigated using both experimental strain gauge measurement and finite element analysis on synthetic femora .
More similar words:
femoral,
femoral artery,
patellofemoral,
femoris,
quadriceps femoris,
memoranda,
memorably,
memorable,
memorandum,
demoralise,
demoralize,
commemorate,
memorandums,
unmemorable,
memorabilia,
demoralised,
demoralized,
memorability,
demoralising,
commemorative,
commemoration,
demoralizing,
commemorating,
demoralization,
demoralisation,
in commemoration of,
memorandum of association,
the more the more,
mora,
tremor.