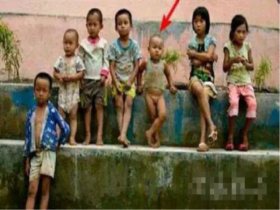 Random good picture Not show
1. The house's windows are double-glazed to muffle the noise of aircraft.
2. The company is now offering to double-glaze the windows for £3,900.
3. Installing double-glazing will cut down the noise from traffic.
4. We recently had our house double-glazed.
5. The house is double-glazed back and front.
6. Conventional double-glazing cuts heat loss by conduction, but can not prevent loss by radiation.
7. We're having double-glazing fitted.
8. Emmett said in court that his lavish lifestyle came from businesses he ran selling second-hand cars and double-glazing.
9. Waller's double-glazing business was caught up in the plague when hooligans set his small factory on fire.
10. Not only did we double-glaze and fitted-Tintawn the whole place from top to bottom but I got my Dream Kitchen!
10. Sentencedict.com try its best to gather and create good sentences.
11. Estate agents rank in public esteem with double-glazing salesmen, second-hand car dealers - behind even politicians and journalists.
12. She has not double-glazed the house in order to preserve its architectural integrity.
13. And that wind nuzzling and whistling at the double-glazed window.
14. Do you have either or both double-glazed windows and window locks?
15. Isn't it nice to see a couple turning the tables on a double-glazing salesman?
16. It is double-glazed and done out with chandeliers and luxury bathrooms.
17. You can insulate a house against heat loss by having the windows double-glazed.
18. I will use a wooden shed lined with polystyrene, possibly with one double-glazed window in the roof.
More similar words:
double-glazing,
double glazing,
deglaze,
doublet,
double,
doubles,
doubled,
redouble,
double up,
see double,
double for,
redoubled,
double bed,
double time,
double-talk,
double talk,
double take,
double row,
on the double,
double-park,
double play,
double date,
double entry,
double chin,
double bond,
double bind,
double bass,
double back,
double over,
double dutch.