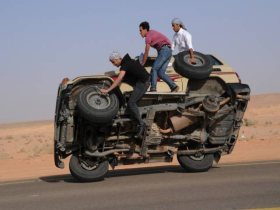 Random good picture Not show
1. Soybean isoflavones were extracted by water from defatted soybean flour.
2. The defatted wheat germ protein ( DWGP ) was prepared by alkaline extraction and subsequent isoelectric precipitation.
3. Soy milk, defatted soy flour and soy protein concentrate were used in this study to prepare soy based yogurt and their properties were compared.
4. Lipoxygenase in defatted soybean meal was denatured by dry heating treatment.
4. Wish you can benefit from our online sentence dictionary and make progress day by day!
5. Using defatted soy flour as raw material , the modified soy protein were prepared in microwave oven.
6. Extraction of oil from the wheat germ defatted wheat germ.
7. As adding amount of defatted soy flour increases, the peak viscosity of the mixed powder became smaller, farinograph and extensibility properties of dough showed deterioration trends.
8. The effects on physicochemical property of wheat flour and quality of steamed bread by adding the defatted soybean flour to wheat flour were studied.
9. Regular exposure to benzene, the skin but because of defatted anddesiccatedry, some occurrence of atopic eczema.
10. A tooth care clava for baby teeth growing or changing were made using flour, salt, barm, defatted milk powder and CaCO3 as main raw material.
11. The result indicated that the addition of konjak powder and defatted soy flour could improve significantly quality and nutritional value of noodle.
12. High quality steamed bread was made with adding a proper quantity of baking soybean flour ( defatted at low temperature) or dietary fiber made from soybean hulls.
13. Main products: soy protein isolate, soy protein enzyme, soybean protein concentrate , from Xing defatted soy flour, functional protein, soy protein powder, soybean oil, soybean embryo, and so on.
14. A quasi-3D FE model for a power-law fluid was used to describe the 3D transport process during the processing of defatted soy flour in the melt conveying section of a single-screw extruder.
15. Extraction of oil from the wheat germ leaves behind the defatted wheat germ.
More similar words:
kill the fatted calf,
defat,
indefatigable,
indefatigably,
battle fatigue,
fatten,
fattened,
fatten up,
fattening,
letter of attorney,
hatted,
tatted,
matted,
attested,
attempted,
saturated fatty acid,
center of attention,
attenuated,
unsaturated fatty acid,
polyunsaturated fatty acid,
monounsaturated fatty acid,
attention deficit disorder,
forefather,
prefatory,
chew the fat,
defang,
defame,
deface,
default,
defaced.