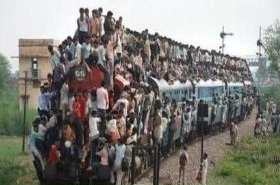 Random good picture Not show
1 Is your project still in line with corporate objectives?
2 Ensure that KPI and corporate objectives are met.
3 Good objectives should be well aligned to corporate objectives, and quantify some measurable achievement.
4 It will also continue to seek ways to reduce emissions further, in line with corporate objectives for continuous improvement in environmental performance.
5 The client's point-of-contact POC (C) is highly inspired, thinking about fulfilling some fundamental business need,(www.Sentencedict.com) but is unaware of the corporate objectives.
6 A CIO can quickly see which applications need improvement and which are meeting corporate objectives.
7 In short, how do you make MU a profit center while achieving its corporate objectives?
8 Credit management is a very important component of enterprise management. The level of credit management has everything to do with the accomplishment of corporate objectives.
9 The type of information that an auditor needs to look for, is evidence of how the corporate objectives are translated into specific QMS objectives.
10 Assist in formulating and monitoring the annual business plan to ensure the long term success and viability of the Stadium and the attainment of corporate objectives.
11 Fundamentally speaking, the enterprise's financial objectives depends on the survival and development of corporate objectives, which must be the same.
12 Professional leadership and management experiences, excellent communication and coordination skills, be able to flexibly incentive teamwork to complete the corporate objectives successfully.
13 Thus, it is critical for corporate to establish good environment which is the prerequisite as well as basis to realize corporate objectives.
14 To their customers and to the environment. Sustainability is therefore one of Volkswagen's corporate objectives – and much more than just a noble intention.
15 Risk management is essential for reducing the probability that corporate objectives will be jeopardised by unforeseen events.
16 Credit management is a very important component of business management. The level of credit management has everything to do with the accomplishment of corporate objectives.
17 Conducting analysis in order to manage performance levels of sales against market developments and corporate objectives.
18 Develops plant facility goals , objectives, work plans, and budgets in support of corporate objectives.
19 Serving foreign markets can be an attractive way for a company to generate growth and higher profits and meet other corporate objectives.
More similar words:
objective statement,
objective system,
corporate executive,
corporative,
long-term objectives,
incorporative,
marketing objectives,
project objective,
management by objectives,
objective,
nonobjective,
objectively,
cost objective,
objective test,
objective lens,
objectiveness,
objective function,
certificate of incorporation,
multiobjective,
objective value,
corporate,
objective method,
incorporate,
corporate strategy,
incorporated,
objective evidence,
objective language,
re-incorporate,
corporate tax,
corporate bond.