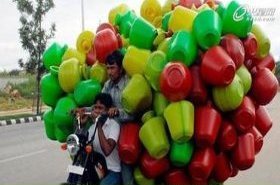 Random good picture Not show
1. He stopped at the threshold of the bedroom.
2. I felt myself at the threshold of another breakthrough, another change.
3. In other words, the series begins at the threshold of adulthood, when expectation has not yet been revised by experience.
4. Traditional Chinese religions at the threshold of the 20 th century had a patriarchal - feudal character.
5. They are at the threshold of a new career.
6. Who lingers at the threshold of transcendence?
7. The court is not legally justified in stopping at the threshold of the case.
8. The individual at the threshold of challenge confronts circumstances are both daunting and promising.
9. We at the threshold of a new era.
10. Because this moment at the threshold of a group is so momentous for a child, it is also, as one researcher put is, "highly diagnostic... quickly revealing differences in social skillfulness ."
11. He was at the threshold of his career.Sentence dictionary
12. As soon as the doors are opened, the adventurers find themselves standing at the threshold of room 49.
13. These distinctive characteristics come from differences in minute quantities of flavouring constituents whose concentrations are at the threshold of human sensory perception.
14. It is a pity that the young man died at the threshold of life.
More similar words:
threshold,
pain threshold,
threshold value,
get hold of,
thresher,
thresh,
threshing,
at the thought of,
threshing floor,
threshing machine,
hold off,
at the top of the tree,
lay hold of,
hold office,
take hold of,
lose hold of,
catch hold of,
seize hold of,
brethren,
at the end of,
at the head of,
at the time of,
just the thing,
freshet,
life-threatening,
foreshow,
give the show away,
reshoot,
the thin end of the wedge,
no matter whether.