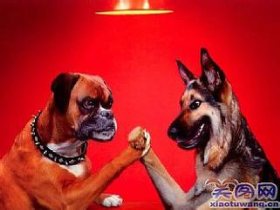 Random good picture Not show
1. Androgenetic Alopecia can be cured.
2. Chronic telogen effluvium or early androgenetic alopecia?
3. Conversely, severe androgenetic alopecia conferred a 2.6-fold higher risk of metabolic syndrome compared to moderate androgenetic alopecia after adjusting for age, family history, and smoking status.
4. Androgenetic Alopecia or pattern baldness is the most common type.
5. Androgenetic diploid cloning fishes were induced by thermal shock after fertilization of inactivated Crucican carp eggs with the mature spermatozoas of Singuo red carp .
6. Androgenetic diploid clones of Paramisgurnus dabryanus were induced by heat shock.
7. Heredity baldness, medically known as androgenetic alopecia, affects up to one third of men.
8. Objective To evaluate the effects of androgenetic alopecia on quality of life and relevant factors including age, sex, duration of illness, family history and clinical classification.
9. Male pattern baldness, medically known as androgenetic alopecia,(http://sentencedict.com) refers to hair thinning in an "M-shaped" pattern that is typically mentioned when men talk about balding.
10. Methods: We randomly collected 58 patients who had been suffering from androgenetic alopecia, and had been willing to accept the product trial after being informed.
11. Objective:To observe the therapeutic effects of Quzhi Fangtuo Pill in the treatment of early androgenetic alopecia( AGA ).
12. Genetic studies have shown that male pattern baldness (aka androgenetic alopecia, or common baldness) is caused by a sensitivity of hair follicles to a male sex hormone (dihydrotestosterone, or DHT).
13. THE TREATMENTS If no trigger is present, it's likely you have androgenetic alopecia, a hereditary condition that causes the hair follicles to getprogressively thinner over the years.
14. In general people that have this deficiency have almost no beard growth or Androgenetic hair loss.
15. Conclusion The blood viscosity is decreased in patients with androgenetic alopecia after treated with Yishen Decoction.
16. Men with metabolic syndrome were 67 % more likely to have androgenetic alopecia type IV or greater.
More similar words:
chondrogenesis,
biogenetic,
exogenetic,
autogenetic,
cytogenetic,
phylogenetic,
cytogenetics,
pathogenetic,
androgen,
parthenogenetic,
phylogenetically,
androgenic,
pharmacogenetics,
genetic,
genetics,
genetical,
genetic map,
geneticist,
epigenetic,
genetically,
epigenetics,
polygenetic,
genetic code,
hyperkinetic syndrome,
genetic marker,
genetic defect,
genetic science,
genetic disease,
genetic disorder,
genetic mutation.