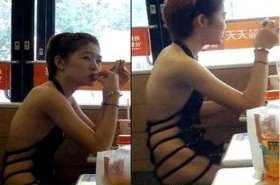 Random good picture Not show
1. Perhaps drinking a Pepsi-Cola makes them feel younger or wearing Nike shoes makes them feel more athletic, no matter how old or inactive they may be in reality.
2. Thirty-three years ago, Pepsi-Cola was the No. 2-selling cola in the U.S. market.
3. Coca-Cola released C2 and Pepsi-Cola created Pepsi Edge, which was scheduled to be discontinued later in 2005.
4. A group in New Delhi says Pepsi-Cola and Coca-Cola are misleading people about the safety of their soft drinks in India.
5. Meanwhile, Obama would be "Pepsi-Cola," associated with "the choice of the next generation, more the challenger brand [that] is trying to change things," said Adamson, whose firm is nonpartisan.
6. I don't think you're going just to sell Pepsi-Cola. Is this how you want to be remembered?
7. In 1981, Pepsi-Cola became one of the first American investors in China by signing an agreement with the Chinese government to build a bottling plant in Shenzhen.
8. Microsoft, Pepsi-Cola, KPMG and Toronto City Council are among 50 employers that have encouraged staff to participate.
9. Coca-Cola is worth $66.7 billion. Pepsi-Cola,(sentencedict.com) $13.2 billion.
10. Jobs helped recruit Sculley from Pepsi-Cola, where Sculley had shown a genius for lifestyle advertising.
11. Pepsi-Cola was created in 13 years later by pharmacist Caleb Bradham.
12. For 106 years, Pepsi-Cola has been trying to overtake Coca-Cola without success.
13. The average Pepsi-Cola advertising slogan lasts just two years and two months.
14. Jobs persuaded the head of Pepsi-Cola, John Sculley, to join Apple as C.E.O.
14. Sentencedict.com is a sentence dictionary, on which you can find nice sentences for a large number of words.
15. A former Pepsi-Cola chief executive, Mr. Sculley was impressed by Mr. Jobs's pitch: "Do you want to spend the rest of your life selling sugared water, or do you want a chance to change the world?"
16. Sales of Ethos are expanding beyond Starbucks through a joint venture with Pepsi-Cola North America.
17. A woman called and said, "I need to fly to Pepsi-cola on one of those computer planes."
18. My dear friends, which one do you choose? Coca-Cola or Pepsi-Cola?
19. In February 2002, Barr's concluded a new franchise agreement with the Pepsi Bottling Group (PBG), the largest franchise bottler for Pepsi-Cola in the world.
20. It's a company which earns nearly $60 billion a year from its global brands: Pepsi-Cola, Tropicana, Frito-Lay and Quaker.
More similar words:
pepsi,
pepsin,
dyspepsia,
pepsinogen,
agricola,
versicolor,
musicology,
musicologist,
musicological,
nicolaus copernicus,
sepsis,
deep-six,
epsilon,
asepsis,
step size,
antisepsis,
keep silence,
popsicle,
capsicum,
stepsister,
harpsichord,
terpsichorean,
narcolepsy,
collapsing,
collapsible,
cola,
collapsibility,
bicolor,
tricolor,
tricolour.